Music Matters Albums
Listen to samples of
music that matters.

Through iTunes
Through Amazon


Issue 15
Issue 16
Issue 17
Issue 18
Issue 19
Issue 20
Issue 21
Issue 22
Issue 23
Issue 24
Issue 25
Issue 26
Issue 27
Issue 28
Issue 29
Issue 30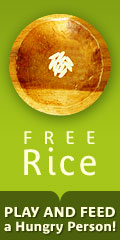 MMReview 29!

Welcome to Issue 29 of MMReview!


If these reviews pique your interest in these albums, please click on the artists' names to visit their web sites. You can find out more about the artists, listen to samples of their music and check their schedules. Some of the reviews have links to Amazon and iTunes so that you can conveniently purchase the music. (Note: iTunes links are temporarily inactive due to changes in the iTunes affiliate program. We hope to have these links back soon.) A small percentage of the purchases made from these links will go to Music Matters to help us defray the cost of this website. I hope you will find this to be a valuable way to discover music that will matter to you.

---

Concert Review:
Tracy Grammer
10/1/11—Folk Music Society of Huntington
---
Reviews: (Click titles to jump to reviews)


Lou & Peter Berryman—Rocky Frontier
Ray Bonneville—Bad Man's Blood
David Bromberg—Use Me
Johnny Clegg—Human
Kris Delmhorst—Cars
Joe Ely—Satisfied At Last
Annie Gallup—Weather
Eliza Gilkyson—Roses at the End of Time
Hat Check Girl—Six Bucks Shy
Lisa Morales—Beautiful Mistake
Ruth Moody—The Garden
Nell Robinson—On the Brooklyn Road
Bruce Roper—Accidental English
Danny Schmidt—Man of Many Moons
Various—Projekt Bob Dylan: Postani Prostovoljec!
---

Slipcrackers: (Quick reviews of albums that almost slipped through the cracks, but are way to good to let pass without comment.)

Jim Nunally—Gloria's Waltz
---
Concert Review:
Tracy Grammer
10/1/11—Folk Music Society of Huntington
For me, Tracy Grammer at the Folk Music Society of Huntington was more than a concert. It was a chance to see how this strong and spiritual woman has directed her career after the passing of Dave Carter, her "partner in all things." Although Dave was the duo's songwriter and creative whirlwind, Tracy was the one it all seemed to channel through. Many of the songs were written specifically for her to perform, not only suiting her vocal and instrumental skills but also Dave's perception of Tracy herself. The love and admiration they shared for each other was evident to anyone who spent even a few moments with them. They were very much the Yin and Yang of a singular musical expression. As a fan I enjoyed their music, but I also enjoyed witnessing the friendship and kindness that flowed around them. The first time I saw Tracy Grammer perform without Dave, she was bravely carrying on his legacy... their legacy. I was grateful that she had the strength to do it, and grateful that Jim Henry could sound a lot like Dave on some of the songs. It was an emotional concert, and tears filled many an eye when we heard Tracy singing the parts formerly sung by her partner. Hope filled us when we heard her sing songs by other musicians, an indication that her road would go on, and our relationship with her would continue.
Now, after nine years of following Tracy Grammer's solo career, playing the old albums on a regular basis and doing my best to sing and play the duo's songs, we meet again. Tracy is, as always, gently genuine, quiet but approachable. She no longer needs to shoulder the responsibility of comforting those who miss Dave. She is at ease in the spotlight, projecting a sense of anticipation for the road ahead.
Performing without accompaniment makes it easier to notice that Tracy is an accomplished guitar player. She establishes mood and tempo with her rhythm playing, while conveying the riffs and melody with flat and fingerpicking. Her voice, if anything, has gotten richer and more confident. Tracy's renditions of Kate Power's "Travis John," Tom Russell's "Blue Wing," and Kieran Kane's "Dirty Little Town" highlight Grammer's strengths as an interpreter, with her strong sense of melody and meaning. The pace of the concert was leisurely, with frequent fond anecdotes about the songs. "Gypsy Rose," a song with different versions on two CDs, has evolved further in live performance, as evidenced by this evening's slower, deeper version. There were similarly evolved versions of many of songs Tracy has recorded, including versions of "Shadows of Evangeline," "Hard to Make It," "Ordinary Town" and "Crocodile Man" to name a few. Tracy has also become very comfortable singing songs recorded by Dave, such as "Gun Metal Eyes" and "Gentle Arms of Eden."
Grammer shared details of an album entitled Little Blue Egg, to be released in early 2012 on Red House Records, of material from ADAT tapes unpacked after her move to Massachusetts. The tapes were in perfect shape, containing versions of duo songs sung by Dave, as well as songs we have never heard before. Tracy sang one of those songs, a yearning ballad they considered to be ready for Nashville, except, she joked, that Dave had to ruin it by plunging into a conversation with Death in the last verse. It is hard to imagine Dave singing the song any more beautifully than Tracy sang it this night.
Although she plans to make next year, the tenth since Dave passed, a special time to bring his music to an even wider audience, Tracy said that she will also be turning her attention to her songwriting. This is surely great news to all who know this joyful, centered human being and immensely talented musician. One gets the sense that she is ready, sure of her own voice, and that "The Verdant Mile" is but the first part of a mighty good road of song. —Michael Devlin
---
---
Reviews:

Lou & Peter Berryman—Rocky Frontier
2011, Cornbelt Records
Click cover for Amazon

Lou and Peter are still at it, way off the beaten path of pop music, making music with guitar and accordion, simple melodies and the wittiest songs in the universe. They still sound like they are having an unreasonable amount of fun as a couple (which they have not been since the Seventies) and duo (which they have been since the Sixties). Rocky Frontier will not surprise fans. As usual, they sing one really funny song after another in arrangements that they will have no trouble duplicating live. The wonder of it is that given how hard it is to be humorous, especially in a family-friendly way, they can still reduce the listener to bouts of helpless laughter. The themes are familiar—they praise Wisconsin for being the "Fourth Most Visited State," they lampoon the multitasking modern lifestyle, commiserate with the demoted Pluto, gripe in rhyme about getting old and sort of welcome the new year! The songs are dense with odd observations and turns of phrase, making it possible to discover new guffaws even after hearing the songs many times. They sound nothing like the artists my teenagers are listening to these days, yet they still smiled and chuckled when I played this CD the old-fashioned way (through speakers right out into the air!). Get this album and laugh out loud, and if at all possible, catch Lou and Peter live and bring a friend or two of any age! —Michael Devlin




Ray Bonneville—Bad Man's Blood
2011, Red House Records

A weathered voice, a pulse of a beat, fuzzy electric guitar, growling harmonica, late-night vibe, blues-cool... it's Ray Bonnevile at his best. Although he is a native of Canada, his diction and verbal rhythm seems to have been born in a deep-southern swamp. Bonneville's rhythmic playing with muted guitar thumps and the heartbeat pound of his boot obviate the need for a lot of percussion, forming the backbeat for his syncopated vocals. His approach to the guitar frequently finds him with the volume in overdrive with a light touch on the strings, giving his tone an ominous restraint. The songs have a simmering quality, solidly cooking on a fire that just might flare. He reprises "Blond of Mine" with the familiar phrase "fly all over but come back home," a piece typical of his other songs, hook laden and dealing with complex situations like love and yearning with a catchy, sometimes iconic, well-crafted phrase. There are others who would fit on a bill with Bonneville (Chris Smither comes to mind) but he is truly the original master of his own authentic groove. —Michael Devlin


David Bromberg—Use Me
2011, Appleseed Recordings

David Bromberg was part of the Greenwich Village music scene in the mid-sixties, session man for the likes of Bob Dylan, The Eagles, Willie Nelson, Carly Simon and others, and successful solo artist through the seventies. Perhaps his "retirement" in 1980, when he escaped the hectic life of a touring musician to learn to make violins, has kept him fresh. He still sings and plays with the brash confidence of a man who can pull off a breakup line like, "You're gonna be walking those streets for a long old lonesome time before you find a man like me to curl your toes and roll your eyes back in your head." Use Me is the result of Bromberg contacting several of his musical acquaintances to ask them to write or choose a song for him, then help him record and produce it. His verve is matched by the talents of the many friends he has tapped for this album. The result is way more than just "been there, doing it again." Producer/contributors John Hiatt, Levon Helm, Tim O'Brien, Dr. John, Keb' Mo', Linda Ronstadt, Vince Gill, Los Lobos, Widespread Panic and the Butcher Brothers all do their own thing, yet the album is cohesive, held together by a glorious full sound, crisp, brilliant playing and Bromberg's distinct vocals and guitar playing. When someone from the mid-sixties, hits their mid-sixties and still has something to say, it's a thing to celebrate. When anyone of any age or background puts out an album this fine, it's a thing of beauty! —Michael Devlin

Johnny Clegg—Human
2010, Appleseed

At first listen, Human seems unusual for an Appleseed release. It is a pop-rock album filled with multilayered vocals and an infectious backbeat. It also features a large dose of the kind of South African pop that made Paul Simon's Graceland such a popular breakthrough. But true to Appleseed's vision, Johnny Clegg is a pioneer and politically active. Human is joyful, frequently political and impossible to listen to while keeping still. Raised in Zimbabwe and South Africa, Clegg started blending South African and Western music and musicians when it was still a crime under apartheid (and years before Graceland). Lack of air-play at home could not stop the creative energy of this blend of cultures from finding an international audience, as he went on to sell five million albums. Clegg's tenor vocals remind me at times of Ellis Paul, with a stylistic nod to Sting. His use of Zulu lyrics introduces the rhythms and flattened vowels of the language, adding textures and flavors that simply don't exist in other pop music. Until now, Clegg's recent solo albums have only been available as imports in the US. Hats off to Appleseed for bringing us this exciting and diverse album. By the way, when is the last time you heard a song with Zulu lyrics and bagpipes? —Mike Devlin



Kris Delmhorst—Cars
2011, Signature Sounds

As I remember the 1980s and The Cars, I remember them in comparison to other bands. I remember Devo, being odder, The Talking Heads being edgier. I remember working the graveyard shift and people turning up the radio in the shop every time The Cars came on. They came on a lot and it wore pretty thin. Over the years though, I find myself turning them up every time I hear them on the radio. Through it all, I have never truly heard these songs until this album by Kris Delmhorst. The Cars usually sang and arranged their songs like they were all a bit of a lark. Delmhorst and the wonderful musicians she has gathered treat these songs with more respect than Ric Ocasek and his crew. The goofiness of the originals is replaced with imaginative arrangements and excellent singing and playing. Delmhorst guides her band with spot-on attention to the body moving groove that made this music so popular. Starting with the familiar "You Might Think," one notices acoustic instruments replacing electric over the signature heavy drum beat. Although the pace is the same as the original, the vocal harmonies, fiddle and piano highlight the melody, rhythm and hooks. "Why Can't I Have You" aches with yearning, undiminished by the electronica of the original. "Hello Again" uses keyboard and sound effects, but it's the punctuation of banjo that knocks the arrangement appropriately off kilter. Delmhorsts vocals are real enough to convey a smile in "Shake It Up," an intimate half whisper in "Magic" and somehow manages to make the stuttered "uh irl, uh irls" of "My Best Friend's Girl" sound sexy! Get this CD in your player, crank it up and drive around with the windows down! —Michael Devlin



Joe Ely—Satisfied At Last
2011, Rock 'em Records
Joe Ely started making music after seeing early rock and rollers Jerry Lee Lewis, Buddy Holly and others. He was a founding member of The Flatlanders, and toured internationally opening for the likes of The Clash, Carl Perkins and Merle Haggard. He spent some time caring for animals at the Ringling Brothers circus and acting in movies. His discography has dozens of titles, not including some that were lost or never released. After all this time you might expect him to be coasting a bit, but his music still has the urgency of a teenager, even though his lyrics reveal a more mature point of view, frequently dealing with how life has been spent. "The schoolyard seems smaller, the church steeple seems taller... Not that much has changed,/ It's all just rearranged./ Like a picture in your mind/ Of a love you've left behind. /Not that much has changed." Ely produces a sound that is lean and dusty even with a lot of guys playing. We hear Joel Guzman on keyboards and accordion, Lloyd Maines on steel guitar along with Mitch Watkins on various guitars, Glenn Fukanaga on bass and Pat Manske on percussion. Ely may be satisfied at last, but he's not taking anything for granted. "I didn't come here with nothing, just a slap on the ass./ You can bet when I'm leavin' I'll be satisfied at last." A vibrant work! —Michael Devlin






Annie Gallup—Weather
2010, Waterbug

Annie Gallup's typical arrangement includes her guitar, maybe a bass and a bit of space between the notes. This album is a departure because she is backed entirely by a string quartet, but it is also familiar in the way she recites and sings her poetic lyrics in and around the beat. Here the beat is often the throbbing of a cello, supported or countered by violas and violins. After listening to Weather, one understands that this is a natural and even inevitable setting for her songs. Her lyrics are cerebral in their stream of imagery and the way she uses language's many meanings to explore shades of feeling and reality, yet sensual with particular details of where your eyes may rest in a moment of emotional clarity. "Sixty-Eight" is a good example of this, as Gallup captures that year's turmoil in the memories of a little girl, as she watches her family react to historic events. We see the sweat rings from a cold drink glass, the black blood of rioters shown on the finicky black and white TV, and her mother crying in the dishrag not noticing her coming in late. For all of the genre bending sophistication of Gallup's art, it is extremely accessible. One has but to stop and listen to "Hound" to appreciate both dogness and humanity. "When I was a dog, all leg and heart and lung and senses,/ My yen for motion made my world wide, deep and potent." The deftness of the arrangements of Gallup's voice with the string quartet is to be expected with Peter Gallway involved in the production, but it is still a remarkably intimate recording. Weather is a treasure of sound and poetry, and after many listenings, I feel as though I have barely gotten to know one of its seasons. —Michael Devlin




Eliza Gilkyson—Roses at the End of Time
2011, Red House Records

Eliza Gilkyson is one of our very finest singer-songwriters, producing albums on a regular basis, touring constantly and performing with her peers. Roses at the End of Time took me by surprise the first time I heard it. Her music frequently has an edge, be it thinly veiled political commentary, or somewhat explicit lyrics. So it was a bit unexpected when first couple of tracks on this album were without Gilkyson's sharp wit and funky take on life. "Blue Moon Night" has a softly grateful note, a mid-life ode to romance, with a simple chord progression and a quietly smiling vocal. "Death in Arkansas" is played as a straight and true as country porch music, as Gilkyson reminisces about the way people used to gather together to support each other in their time of need. She focuses on particulars, imbuing the details with a sense of appreciation in beautiful phrases, such as her description of unmet ancestors, "And those who came before were the pictures on the wall." "Looking for a Place" changes the pace, at once smart-alecky and self-deprecating in a way that Gilkyson always manages to make sound fresh and real. Her band, which includes her son, Cisco Ryder, really rocks out on this one. The title track is as romantic as the roses of the title, but the phrase "at the end of time" lends a certain air of urgency. "Belle of the Ball" invokes a post-tragedy ghostly visit, "You said I would you again when I checked out of my room at the end of the hall." The arrangement is as haunting and beautiful as the lyrics, with deep echoing percussion and yearning guitar riffs. "2153" dares to poke fun at those who await the Rapture, "they waited for their God in vain," as well as the world they are helping to create while they wait, "They did guns, extreme sports and special hobbies." The album closes with "Once I had a Home" a slow, sincere prayer for those who have been displaced from their homes and the lives they once lived. Roses at the End of Time is an essential listen for long-time fans and a great introduction for those who have not yet to discover this witty, profound troubadour. —Michael Devlin




Hat Check Girl—Six Bucks Shy
2011, Gallway Bay Music

Peter Gallway and Annie Gallup together—even before listening I knew that this was going to be special. The sensual and poetic Annie Gallup with Peter Gallway, the producer who can can rock out a roomful of musicians and sound like there are only one or two playing. They are as unique as singer-songwriters get, yet similar in pace, attention to detail, and in songs that are reflective and musing yet catchy. My expectations were so high, I almost didn't want to play the CD. I listened to the whole album once through just savoring the sound. As is typical with Gallway, the arrangements are perfect, subtly layered, with solid bass, touches of inky electric guitar and echoing percussion, punctuated by moments of near silence. Gallup's guitar accompaniment has always had a similar affinity for the spaces between notes and phrasing off the beat. Her quiet animation is perfect for the songs and the mood established by the arrangements. Whether it's Gallup half-whispering or bending a lyric into a question mark, or Gallway singing a restrained but jazzy refrain, or they are singing together, the vocals are perfectly suited to the material. Like the music, the lyrics are casually complex, sliding from profane to metaphoric with the ease of a chord change. The sophistication of their songs often comes from what is not said or played. There is a cinematic fascination with particular people in particularly complex situations. "August Sin" portrays illicit lovers on a hot night, maintaining a regard for the couple that acknowledges both the tawdry sweat and the sacred sharing of lovers. In "Getaway Car," a duet of jewelry store thieves share their suspicions and secrets with us but not with each other. Their dreams seem to be represented by the mysterious chorus, "I'll never know what I would have done/ But somewhere in Oklahoma/ Somewhere in Oklahoma/ A wild horse runs." The criminal theme continues through "Six Bucks Shy." "Echo Echo" evokes lovers in World War II London, while "Leave Most of It Out" is set in September 2001 New York. This song is emblematic of their approach—less is more in the hands of these masters. So many of these songs deserve to be heard and read and pondered repeatedly, even as so many of the phrases haunt you for days on end. As an example of just how many times you can listen to this album and hear something new... I'm listening for the zillionth time as I wrap up this review, and I just now realize that "Jake and the Five Plaids" is a cappella! Was it really so long ago when an album of this quality would sell millions of copies and been ubiquitous on the radio? —Michael Devlin



Lisa Morales—Beautiful Mistake
2011, Zaino Records

This album marks Lisa Morales' beautiful first step away from her sister Roberta and Sisters Morales. It turns out that Lisa has been a diva in disguise. She sings the love songs of a strong grown woman in a voice that demands that you look her in the eye. One imagines her singing a roadhouse into rapt attention. The rhythm section rocks hard when it needs to, led by Michael Cornbread Traylor on bass. All of the songs are superbly crafted with verbal and aural hooks. The Tex-Mex influences are not as apparent as they are in her work with her sister, but the years of playing live give her music a Texas flavor delivered with an air of authority. "You Forgot To Love Me," a quiet ballad with a memorable slide guitar drone is a striking change of pace, highlighting Morales' simple but elegant lyrical style. "You've got to fill up the passion jar or I won't breathe/ You've got to touch me if you're sleeping next to me." This is a very complete work from a woman whose talent demands the spotlight. —Michael Devlin






Ruth Moody—The Garden
2010, Red House Records

Ruth Moody is the acclaimed soprano voice of the Wailin' Jennys. She is also a wonderful singer-songwriter who is as comfortable singing with a piano as she is with banjo and mandolin. Her classically trained voice makes her capable of hitting and holding incredibly pure and lovely notes, but it is the fact that her singing is full of feeling and personality that makes her so appealing. With the variety of styles and arrangements, I was surprised to note that Moody wrote all of the songs. In particular "Travellin' Shoes" struck me as funky folk-rock cover of a Townes Van Zandt song. As for the playing on the album, there is a long list of outstanding guest musicians including Luke Doucet, Kevin Breit, Crooked Still and her Wailin' Jennys partners, but Moody's own playing on piano, guitar, banjo and ukulele impresses with its sophistication and attention to tone. The production is as polished as the talent, making this a great-sounding example of what is possible when musicianship meets creativity. —Michael Devlin



Nell Robinson—On the Brooklyn Road
2011, Nell Robinson Music

If we are lucky, we carry a place we call home with us for our whole life. Sometimes it is not exactly the place we spent the most time. Nell Robinson moved around quite a bit due to her father's Air Force career, but the farm where her mother, aunt and uncles grew up on the red clay Brooklyn Road in Alabama is the place that shines golden for her. Her music yearns for a life and times that were already fading when she was a little girl. Robinson started singing in public about five years ago, taking the name of her grandmother for her stage name. She sounds like she has been studying and plying her craft for a lifetime. Her country-sultry voice is making her a rising star in the Northwest bluegrass scene. From the first notes of On the Brooklyn Road one can hear that the best part of Nell Robinson has always lived in places best described by bluegrass music. The sweet abandon of her vocals call upon her ancestral memories in a way that takes you to farm country, while field recordings of her relations let you meet the family. Some of her own songs have the universal appeal of classic country and bluegrass, such as "Woe is Me," and "Wahatchee," co-written with Laurie Lewis. "I'm Brilliant," a song about alcoholic denial and shame, has the raw emotional power of a Hazel Dickens song. She is accompanied by renowned bluegrass musicians, with Jim Nunally adding harmony vocals and co-producing. The album includes a couple of bonus tracks by Robinson and Cary Sheldon performing as The Henriettas, a tribute to the 1930s duo, the DeZurik Sisters. The songs are delightfully silly with yodels and chicken vocalizations. Grandma Nell would be proud... and amused! —Michael Devlin




Bruce Roper—Accidental English
2011, Waterbug Records
Click cover for Amazon

Bruce Roper without the Sons of the Never Wrong... at first I thought that it might be like the B-52s without Kate Pierson and Cindy Wilson. Just as Fred Schneider is the vocal straight-man for Pierson and Wilson, Roper often seems to take the same role with Sue Demel and Deborah Lader. Hearing Roper on his own lets one focus on his serious, yet wryly humorous style and the off-beat angle of his lyrics. Take the first lines of this album— "Well I made it here to midlife, without a piercing or a tattoo/ So I can make it through another week without you." He sings these lines somewhere between tongue in cheek and earnestness, a delicate balance that seems effortless to Roper. With this mastery of the moods between moods, he can sing a line like, "My promise to you is to stay brooding and blue/ just to keep you from the laughter" in the startlingly brief "Boy Makes Girl Laugh," without sounding maudlin. The fact that Roper is a luthier makes it no surprise that the guitar parts are played and recorded with care, but piano is featured in many of the songs. In fact, the arrangements, though typically quiet and semi-acoustic, have a delightfully detailed variety of sounds and colors. Ropers material covers life from the point of view of thoughtful man old enough to be a grandfather, yet still daring to work the word aubergine into a lyric. Roper's talents as a songwriter, performer and producer have given us a very complete and satisfying work. —Michael Devlin



Danny Schmidt—Man of Many Moons
2011, Red House Records
Danny Schmidt's lyrics flip and fold, exploring and revealing Danny and his subjects. His tenor is soft enough for a touch of vibrato to shiver through, thoughtful and real. His finger-picking is orchestral, establishing melody and rhythm along with memorable riffs. All this is remarkable enough when it is done as well as Schmidt does it on this album, but there is a heart of kindness that draws one to these songs again and again. A poignant example of this is "Little White Angels," with it's chorus "Little white angels, little white pills, free her from freedom and the burden of will. Wash clean the sparrows that lie dead on her sill, watch them all come alive in the end." One could sing these lines from a wryly humorous distance, but Schmidt leaves no doubt how much he loves the woman in this song. Schmidt takes Bob Dylan's "Buckets of Rain" and makes it his own with lush finger-picking and the gentle backing vocals. After several albums and a decade of the troubadour life, Schmidt's songs are full of unexpected phrases and not a wasted word. Perhaps the final song, "Know Thy Place" gives a clue to what keeps him on the road seeking songs and honing his craft. "I've heard them tell you lies, that all that's true's been tried." A true and beautiful album! —Michael Devlin






Various—Projekt Bob Dylan: Postani Prostovoljec!
2011
When a thick envelope arrived at Music Matters from the Embassy of the United States of America, Ljubljana, Slovenia, I assumed that I received a misaddressed package. It sat for a couple of days before I opened it to find a DVD case with a CD, Projekt Bob Dylan, a letter from the Public Affairs Officer and several pages of musician bios and information about how this project was made possible by a grant from the U.S. State Department Fund for Innovation as an effort in cultural diplomacy. I thought, "Hmm, my tax dollars at work... great." So the CD was pushed off to the "when I get around to it" stack. When I finally picked it up with intent to play and looked at the oddly accented and unfamiliar names of the musicians, I thought, hopefully, that this would be so bad it was good. I'm ashamed of my assumptions, but delighted to tell you that this is the best Dylan tribute album imaginable! The album starts with a hushed, slightly accented acoustic version of "Don't Think Twice (It's All Right) by Vlado Kreslin. It's dead-on emotionally and features a knock-out harmonica solo. It's the second track by 6 Pack Cukur, a hip-hop artist, that really gets down to what this album is all about. 6 Pack takes the song several different directions at once, sounding a bit Lou Reed, dance pop and hip hop. He makes it completely his own, perhaps not having so many preconceived notions about what it should sound like. Niet does "Just Like a Woman" in British punk-rock style, complete with acquired British accent. It's my favorite version of the song, ever! Severa Gjurin is a well established Slovenian singer. She sings "Not Dark Yet" in a haunting way that reminds me of Jeff Buckley, backed by delicately processed acoustic guitar, a whisper of keyboard and light percussion. Perfectly arranged songs are the second theme that emerges. "Boots of Spanish Leather" is done in a way that would make Bruce Springsteen proud, "Señor" sounds ominous, "Gotta Serve Somebody" is pure hip-hop, "Blind Willie McTell" reminds me of Sinead O'Connor, and "Simple Twist of Fate" is a jazzy torch song. "Ballad of a Thin Man" is a perfectly over-the-top nightmare. It's all so different and presented with joyful authority. There are fourteen tracks full of surprise and scintillating musicianship. The best way to acquire this CD right now seems to be to do a search on Projekt Bob Dylan... you'll be glad you did! —Michael Devlin



---
Slipcrackers:


Jim Nunally—Gloria's Waltz
2007, FGM Records

Jim Nunally is a San Francisco Bay area flatpicking guitar player who has gained acclaim in bands with such notables as Sam Bush, David Grisman and John Reischman, but this is his first solo release. As with any of FGM's releases, the recording is impeccable and the playing is superb, with musicians whom Nunally supported over the years returning the favor. Jim's playing is quietly brilliant throughout the album, and simply lovely on his interpretation of Don MacLean's "Vincent" and his own touching tribute to his mother "Gloria's Waltz." His tenor voice is high and lonesome with a light twang that makes you want to sing along on favorites like "Tennessee Mountain Home," "Pancho and Lefty," "Old Paint" and "Across the Great Divide." Bluegrass pickers will appreciate his chops in a bluegrass melody that features "Clinch Mountain Backstep," "Pike County Breakdown" and "Turkey in the Straw." Here's hoping that Jim is working on another solo album! —Michael Devlin