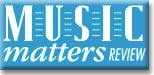 Linkin' Library
Updated 8/2/02 - Always Changing
Featured link:
The Down Neck Gazette

Traveling Internet Duo Uses Technology to Preserve America's Musical Heritage

A new electronic publication is preserving a part of American heritage once only passed down through stories and songs- a part of American heritage that until now was slowly slipping away. The Down Neck Gazette, captures the music, experiences and advice of American acoustic musicians on CD-ROM and sends them to subscribers on a quarterly basis. But just as the subject matter is nostalgic and unique, so is the manner in which the periodical's publishers get their stories.

"There are places in America where they're playing music most folks have never heard before," says Patrick Costello, President of Funkyseagull.com. "Every town in America's got someone with a guitar, banjo or fiddle, but you have to go out and find them." And that's just what Costello and his father and business partner, Pat Costello, are doing—in a mint-condition 1966 Plymouth Satellite convertible.

"We drive around in a classic car with a banjo, a guitar, and a Cannon XL1 camera," says Costello. He and his father travel the U.S., stopping in at towns large and small along the way to see if they can find some master musicians. And find them they do.

"Every musician has a story. And we're getting some good ones," Costello reports. The Costellos film the musicians as they offer advice, talk about their lives, and play their blues, bluegrass or old-time country music. The video is then loaded onto a CD-ROM and sent to subscribers as The Down Neck Gazette, a quarterly publication focusing on all aspects of acoustic music.

For more information on this worthy effort to bring the music of the people to the people, please visit this link and be sure to check out the demo of their product.
---

M U S I C M A T T E R S S T O R E
Order Music Matters on-line with the convenience of a credit card


---

A R T I S T S
Chris Ardoin & Double Clutchin'
Betty Dillon - LA alt-country band
Steve Goodman Retrospective - Music Matters Review Volume 1
Trish Murphy
Susan McKeown and The Chanting House
Oh Boy Records--The home of John Prine!
David Olney
Suzzy Roche
Richard Shindell
Louise Taylor
Robin and Linda Williams
---

R A D I O
Acoustic Edge - Listen to the show, Sundays between noon and 2 P.M. live on the Web.
Frank's Picks (WKZE) - Reviews, and articles by eclectic music host Frank Matheis, and links to the work of photographer Bibiana Huang Matheis.
Idiot's Delight - Vin Scelsa's show is easily the most eclectic radio show in New York!
WCUW 91.3 FM - Richard H. Fox's excellent New Traditions show. Community radio from Worcester, MA, featuring interviews with many of your favorite artists.
WFUV 90.7 FM- Home of City Folk!
WUSB 90.1 FM - Stony Brook University Radio
---

R E C O R D
C O M P A N I E S
A N D
P U B L I C I T Y
Razor and Tie
---

S P E C I A L
The Center To Prevent Handgun Violence - This is the place where the proceeds from Cheryl Wheeler's "If It Were Up To Me" are going.
The National Civil Rights Museum - Neal and Leandra mention a trip to this museum as the inspiration for their stunning song "Ready For Memphis" in Issue 11 of The Music Matters Review.
---
S O U R C E S
CD Club Record Labels - Unbelievably extensive list of record labels
CDNow Music Search - Music store and great source of info.
COMA (Canadian On-line Musians Association)
CYBERGRASS - The Internet Bluegrass Music Magazine
Fiddles Of The World - (FOTW) is the First Ever International Conference and Reunion for Traditional Fiddlers. Visit the FOTW Web Site for more information.
Folk And Acoustic Music Exchange (FAME) - Excellent source of reviews, presented with an index. Very impressive!
Celtic & Folk Music CD Reviews - New web page featuring reviews of Celtic and Folk CD's
Folkbook - An Online Acoustic Music Establishment
Folk Venue, A Comprehensive List of Performer URLs
The Indie Contact Bible - It's a resource listing places where Independent artists can get their music reviewed or played on the radio
Musi-cal - You can search Musi-cal's database for performance information using the form below!
The Mining Company - An incredible resource for information about folk music. A must visit site!
Nash Cats - online resource center for Nashville Music and Entertainment Industry. Mostly Indies.
Puremusic - An excellent online magazine covering a wide variety of independent music.
Rambles - A cultural arts review magazine.
Rockzillaworld - Texas & Americana music reviews
The Sonwriter's Spotlight - A quarterly online magazine for and about Long Island songwriters, including articles, interviews and sound clips—in depth and well presented!
Village Records - This is a wonderful place to buy "Music Matters Music." Not only do they sell CD's, but they seek out the hard to find items to make available. If you give them a call you will speak to the folks who run the place! 12156 W 63 St, Shawnee Mission, KS 66216. Answering Machine or Fax: 913-631-6369, 1-800-327-5264 (USA & Canada). Human Contact: 1-913-631-4199
---


If you didn't find what you were looking for...
options
---
Please send reviews, comments, questions or corrections to:
thefolks@mmreview.com