Music Matters Albums
Listen to samples of
music that matters.

Through iTunes
Through Amazon


Issue 15
Issue 16
Issue 17
Issue 18
Issue 19
Issue 20
Issue 21
Issue 22
Issue 23
Issue 24
Issue 25
Issue 26
Issue 27
Issue 28
Issue 29
Issue 30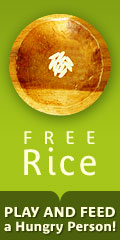 Web page:
The Kennedys—Who Are These People?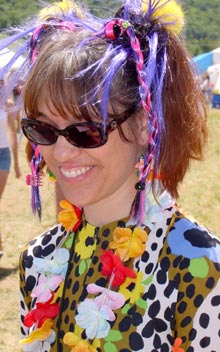 Pete and Maura Kennedy met 1992 at the Continental Club in Austin, Texas. Maura was playing in an Austin band called the Delta Rays and Pete was playing a solo gig, taking a break from Nanci Griffith's Blue Moon Orchestra. They hit it off right away, talking music and guitars, ending up writing a song together. They went their separate ways only to get in touch by phone to arrange their first date, each driving about five hundred miles to meet at Buddy Holly's grave in Lubbock, Texas. They quickly became inseparable, and when Nancy Griffith needed to replace Iris Dement as a harmony singer, she needed to look no further than the significant other of her lead guitar player. They went on tour with her to Ireland and upon finding out that they were opening for her as a duo, quickly wrote some songs, the first of which became the title track for their first album, River of Fallen Stars. Although they share an interest in original rockers such as Buddy Holly, Roy Orbison and the Everly Brothers, the Kennedys style is heavily influenced by the folk-rock era, and in particular, The Byrds. Their songs are often anthemic and catchy, favoring arrangements where Pete and Maura both play guitar. Pete is an outstanding instrumentalist who can foray into classical, rock, extended overtone solos and electric guitar effects with equal ease. When not slinging his acoustic six-string, he is known to employ a Rickenbacker twelve-string electric for a McGuinnish twang. Maura primarily plays rhythm guitar while taking the vocal lead on most of the songs. Their songwriting tends to be upbeat and idealistic, and everything about them indicates that this is a natural extension of who they are.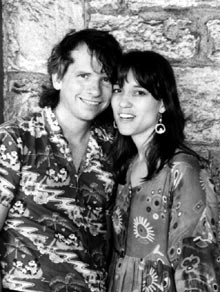 The first time I met them, I asked if it would be O.K. if I snapped some pictures of them for Music Matters while they were relaxing at the Clearwater Revival. Instead of just saying, "Sure. Go ahead," they leapt to their feet and posed for a picture with the enthusiasm of two teens in a photo booth. Enthusiasm seems to be a big part of everything that they do. Their live performances are not only displays of musical harmony, but personal harmony as well. You can hear it in the humorous, good-natured patter between songs. You can see it in their body language as they somehow find a way to touch as they play (without bonking guitars). When asked about the pressures of living, working and constantly travelling with one's spouse, they will tell you that they are blessed to be able to do the thing they love without being separated from the person they love.

The Kennedys are stars in the touring musician world, yet they are highly accessible to their fans. When not scheduled to performer at the Falcon Ridge Folk Festival in 2001, they came as vendors. Calling their booth Highway 61 Revisited, they had several tightly packed racks of vintage clothing. Maura was out in front, dressed in a long-sleeved, leopard spotted flowered silk body suit, with purple hair extensions in her pigtails, high boots, fishnet stockings and a lei. Pete by comparison looked rather subdued in a yellow and orange shirt and a fucia and purple Sly and the Family Stone era puffy hat. I asked Maura what this was all about and she said, "We needed a reason to be here and it dawned on us that we had been collecting vintage clothing since we had started touring together in 1992. We figured that we would have a vintage clothing booth and brought everything that is in our guest room!" All of it is stuff that they actually wear, and a sharp eye would find clothes that they have worn for their album-art photo shoots. Imagine the dedicated fan's delight at picking up something like that for $20. Perhaps it is an insight into what makes Pete and Maura tick that they would do something like this. I asked Maura if she would miss some of this stuff once it was gone and she said, "We are always on the road, and we are always vintage shopping and finding stuff, so if I lose something that I really like, I can always get something equally cool. Not that I can find the same thing—the things are so old and one of a kind…although I do have matching green bowling shirts over there! One is Chuck and one is Violet. We're hoping to give those to the Nields."


They are not so much attached to the things in their lives as to their experience of life. It is music that they live for (note that their vintage record collection was not for sale). In particular, it is the experience of live music that matters most. Although their show is well rehearsed and consistently excellent, Pete and Maura seem delight in the unexpected collaborations that occur while travelling. They recently shared a bill at Makor in New York with Dave Carter and Tracy Grammer. Pete and Maura light up as they tell of their spur-of-the-moment renditions of a couple of Dylan tunes and a Shondells' hit. "We did 'Crimson and Clover.' Dave and Tracy did the lead part and we were in the background doing [Maura, making an exaggerated echo effect fluttering her hand over her mouth] 'Crimson and clover, over and over.' Then Dave did this preaching thing in the middle of it!"

Their studio albums are often the result of dragging their recording equipment out on tour with them and having various people make contributions along the way. It's actually a surprise that they didn't come out with a live album before now. Positively Live! is just Pete and Maura doing their acoustic thing on a recent tour (four different clubs, four different states). Although their studio albums, including 2000's campy electric Evolver, represent various aspects of their muse, this live recording is for the Kennedys more of a signature than a similar project would be for many other artists. Aside from their trademark energy and good vibes, their performances have a high level of showmanship. It is not enough for them to love making music and playing together. They also take great care in crafting their show to make sure that the audience shares their enjoyment. They mix songs and moods well to keep the evening flowing and are conscious of the importance of being visually interesting as they play. Although the stories behind individual songs may be getting old in their ears, they sound fresh as they tell them to each new audience.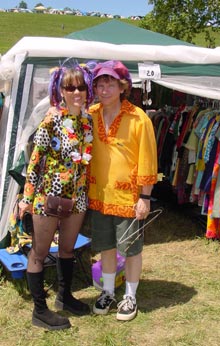 The set list for the current tour is very similar to the line-up on Positively Live!. They start and end concerts with "Life Is Large," a song easily associated with the Kennedy's because it seems to be the recipe for their way of life. "Be yourself and stand your ground/ Don't you let nobody turn you 'round, life is large." They move on to a funky showcase of Pete's guitar wizardry, "Highway 10," and then to an excellent cover of Robert Johnson's "Come In My Kitchen." Regrettably missing from the live album, but part of their current repertory is "Bells & Loaves & Letters" from Angel Fire. "The Coo Coo," a traditional folk song, highlights the duo's strengths, with lots of space for Pete's fancy picking backed by Maura's driving rhythm guitar. Pete's vocal on this one rises to the level of duet singing—a step up from his usual background singing. "Angels Cry," inspired by the Wim Wenders film, Wings of Desire, is atmospheric, featuring Maura's beautiful voice in a quiet setting (something I would like to hear more of). Positively Live! rocks out in acoustic high gear with "Run Red Lights," a tune that would make their hero, Buddy Holly, proud.

If you are still wondering who the Kennedys are, it's not all that complicated. They are musicians and spouses—keepers of the keys to their own happiness and that of any who care to give them a good listen.—Michael Devlin