Music Matters Albums
Listen to samples of
music that matters.

Through iTunes
Through Amazon


Issue 15
Issue 16
Issue 17
Issue 18
Issue 19
Issue 20
Issue 21
Issue 22
Issue 23
Issue 24
Issue 25
Issue 26
Issue 27
Issue 28
Issue 29
Issue 30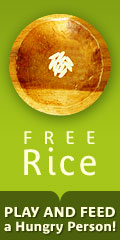 Suzanne Vega Links

Suzanne Vega

Vega.net
Suzanne Vega: A Personal Odyssey
Interviewed by Ralph DiGennaro
August 2, 2002


It's another sweltering Friday afternoon and the "Hampton's Traffic" snaking into Southampton from Sunrise Highway is particularly heavy with weekend refugees from New York City. After turning onto Montauk Highway, the vehicular horde comes to a virtual halt in Wainscot. Meanwhile, in Amagansett, the neighboring seaside hamlet due east, Suzanne Vega is sitting at a picnic table on the back deck of her small house nestled in the woods a few miles west of the highway. The early afternoon sun glares off the yellow gingham tablecloth, making it a challenge for Vega to apply her makeup. Sans face powder, eyeliner, lipstick and highlighter, Vega's face still betrays a natural beauty, with pale yet clear skin, requisite high cheekbones, almond shaped eyes, full, sculpted lips and perfectly shaped nose. Her hair is cropped short and that special color of red that so many women strive for in the summer. Her ubiquitous trademark bangs are once again in place. Though she has gone through a difficult divorce from husband and producer Mitchell Froom, Vega still looks very much the folk singing ingénue she was when her hit song "Luka" dominated the airwaves in the late 80's.

Vega's demeanor is guarded at first. This interview, she tells her guest nervously, is the first she has agreed to give from her secluded Amagansett retreat. But as she subtly transforms her face with a little help from Christian Dior, Vega begins to relax and unwind, and slowly talks about her recent exhaustive tour, the new album, Songs in Red and Gray and her involvement in the making of Vigil, a compilation CD of songs inspired by and dedicated to the World Trade Center catastrophe on September 11th.

The songs on Vigil were written by a coterie of young artists who belong to the legendary Greenwich Village Songwriter's Exchange, a weekly workshop founded and led by folk icon Jack Hardy, where members share new songs and exchange ideas. "I had essentially just come back to the group," Vega reminisces as she deftly sponges foundation onto her already defined cheekbones. "In the weeks that followed the World Trace Center disaster, my tour had been cancelled, I broke my arm in a bicycle accident and I was looking for something to do with myself. So I started going to the meetings again at Jack's apartment in New York and I kept hearing these great songs dedicated to the events of 9/11. I was so moved by them. Everyone kept asking if I had written anything about September 11th."

Vega got the idea to collect the songs and put them out on a CD, with all profits to go to the Windows Of Hope Family Relief Fund. Working on the record as executive producer, Vega also eventually included one of her own compositions, "It Hit Home."

The project was particularly close to Hardy's heart. According to Vega, Hardy had actually been in the downtown area when the first plane hit. He witnessed firsthand the fall of the first tower, all the while knowing that his brother, Jeff, who worked as a chef at Windows on the World, was in the building. Jeff did not get out.

"Jack ended up at Ground Zero before they cordoned the area off," says Vega, adding that a number of her other fellow exchange songwriters, many of whom lived downtown, were there as well but managed to stay out of harm's way. Indeed, Vega's own brother, Tim, who worked in the Tower 1, had called in sick on September 11th.

Sadly, Tim Vega, a 36-year-old graphics artist whose work graced the album covers and other materials of such musical groups as Blues Traveler and the Spin Doctors, would die in his sleep a few months later.

With his need to grieve and then heal, Hardy handed over the six songs he had written for Vigil to Vega to sort through for the record. Along with Hardy's "Ground Zero" and "On A Clear Day," the tribute CD features songs by such established artists as Christine Lavin, Bob Hillman, Wendy Beckerman and Richard Julian, along with up and coming talents like Ina May Wool, Andy Germak, Dawn Landes, Tim Robinson and Brian Rose, among others.

For her part, Vega confesses that writing tribute songs to those lost in the World Trade Center tragedy was made even more difficult with the sudden death of her brother this past April. "In one sense I was writing for my own brother, who survived the World Trade Center disaster but didn't survive the year," she says, staring off into the tree-lined expanse of her backyard. "'It Hit Home' was the first song to come out, but it was just the tip of the iceberg; I had so many other songs in my head. I wouldn't say 'It Hit Home' was the best song I've ever written. But it rhymes and sounds good and says what I really mean. And it does seem to reach out to audiences when I perform it."

As much as she loves her bucolic second home on Long Island's east end (she keeps an apartment on New York's upper West Side), Vega admits she has spent "hardly any time at all" there in the two years since she bought it. Recording Songs in Red and Gray, along with the subsequent album tour has kept her on the road almost exclusively since last June. In two days she would wind up her extended road trip with a seven-day sweep through Spain. Since September 11th, Vega says, traveling has been less than ideal. "I've been getting thoroughly searched in every airport," she says with a sigh. "They look all through my makeup cases and keep taking my knife pendant (she's wearing the pendant in the pictures on 99.9 F, her fourth record). It got so impossible I just decided not to wear it anymore."

While Songs in Red and Gray has largely been a critical success for Vega, she says she looks forward to slowing down a bit but never thinks of stopping. She claims she has never thought much about what she would do past the age of 40. "I never feel ready to give this up," she says with a convincing smile underscored now by a coating of fresh lipstick. "As long as there is an audience, I should go out and do this. At least that's what I tell myself."

When she does think into the future, Vega hopes to spend more time on Long Island, which provided a good deal of inspiration for many songs on her last record. "All the imagery in Songs in Red and Gray came from the water," she says. "But my dream is to write a romantic novel based on a true story from the 1800's, perhaps about the relationships between the Indians and the first settlers in Amagansett. I'd love to just immerse myself in the research. What a relief it would be to not have to go out and sing my soul out every night."

---