Music Matters Albums
Listen to samples of
music that matters.

Through iTunes
Through Amazon


Issue 15
Issue 16
Issue 17
Issue 18
Issue 19
Issue 20
Issue 21
Issue 22
Issue 23
Issue 24
Issue 25
Issue 26
Issue 27
Issue 28
Issue 29
Issue 30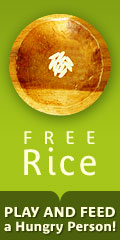 Photo: Dave Bulla


Stacey Earle's Web site:

"In this song, I become everybody's mother. I'm saying slow down and be careful. I don't let my boys walk out the door without saying, 'I love you.' You might not get that chance again."



"When things aren't going right, you gotta protect your kids from it. You gotta make it right. Say, like the electricity gets turned off. I would say, 'All right, kids, we're going to barbecue tonight. Yeah, camp out.'"



























































































































































Stacey Earle
Oh, What Wonderful Mom Music

Interviewed by Dave Bulla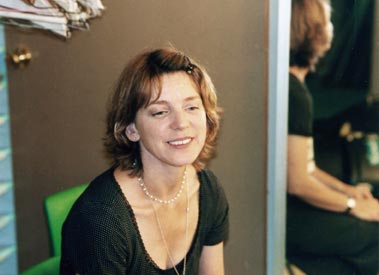 It was one of those lazy summer days in the Heartland when I had nothing to do but hang out in a bookstore. There, at the Border's in Bloomington, Indiana, I happened upon Stacey Earle's second CD, Dancin' With Them That Brung Me—which was featured in one of those in-store compact disc carousels. The name seemed familiar, but I had no idea who she was. I put on the headphones and gave the CD a hearing. It's the kind of thing you do when you're a broke graduate student.

Listening to Earle was revelatory. I instantly fell in love with Earle's bare-boned, plain-spoken lyrics about everyday life. Listening to Dancin' With Them That Brung Me—which was ranked as high as 11th among the top 20 albums of 2000 by KRCL in Salt Lake City and 33rd out of the top 100 by WNCW in Spindale, North Carolina—was like listening to somebody's diary, which is exactly what Earle wants. "Take 'em (the songs) home and make 'em yours," she said. Her music is informal and from the heart. Moreover, going to grad school in Indiana left me pining for the sounds and rhythms of my native South. It's not that folks in Southern Indiana aren't good country people, but the clipped language of the lower Midwest cannot compete with the preposition-heavy twang of North Carolina and Tennessee. Listening to Earle, whose first CD was titled Simple Gearle (1998), was like hearing a cross between Skeeter Davis and Dolly Parton. In other words, to this Southerner, her voice was damn near angelic.

By far the song that captured my attention the most was the ironically titled "What a Wonderful Life." The song is about a mother dealing with the joy and pain of her son's high school graduation day. She remembers her son's first step and his anxious first day in first grade. She sings, "Oh, my, how the years just flew by," knowing that she will have to let go of her son. "The tears go by" and the mother ruminates about what to buy her son for graduation. She decides to give him what many a Southern parent buys their teenage child on a rite-of-passage occasion, an automobile. Earle personifies the car, making it seem like the car might be a special girlfriend for her son: "Here's a baby and she'll move real fast/ An oil change should make her last/ She'll take you far/ If you treat her right." The lyrics prove to be haunting.

"This is a song about one of my son's friends, about babies and how they grow up," Earle said. "It ends abruptly because the person gave the son a fast car on graduation day, and actually the child was killed."

Earle says the song was triggered by a box she had in her attic of newspaper clippings, the funeral program and carnations from the time when the boy was killed.

"We live in Cheatham County, Tennessee (northwest of Nashville). Right now it's got the highest rate of auto fatalities in the state, and it's mostly teenagers. We saw my boys lose more friends their senior year of high school. We have unforgiving roads. It's just ridiculous.

"In this song, I become everybody's mother. I'm saying slow down and be careful. I don't let my boys walk out the door without saying, 'I love you.' You might not get that chance again. I'm very fortunate. My son Kyle rolled his car five times and crawled out the window."

Earle's song haunted me because I had taught public school in Western North Carolina where boys proved their manhood by driving recklessly on curvy mountain roads – a place that constantly reminded me of Springsteen's baleful "Death on the Highway." The year after I quit teaching on the eastern boundary of the Smoky Mountains, I received several emails from former students telling me about this or that student who had been killed in an automobile accident. The carnage was startling.

What makes Earle's writing so powerful for me is how she cuts through to the essence of life. The surface reality gives way to the interior life.

"I write things on emotions and that's how it is," she explained. "Something is usually going on in both Simple Gearle and Dancin'. You can hear my good times and my bad times. The bad times are not like you are going to want to go out and slit your wrist. They're not sad records. Even in my bad moments you hear how I turn around. I learned to do that being a single mom. When things aren't going right, you gotta protect your kids from it. You gotta make it right. Say, like the electricity gets turned off. I would say, 'All right, kids, we're going to barbecue tonight. Yeah, camp out.'

"I just don't sit down and write. I used to do staff writing in Nashville. I'd just sit down and someone would tell you how to write it, and you would paint a picture in words for them. I can't perform those songs because I don't feel anything. My playing and learning to write was an accident. I didn't have the money to go out like a lot of people – go to movies, go shopping or go to a club at night and listen to a great band. That's why my lyrics are a little different. I write songs about the daily things we all go through. Critics can't quite pinpoint it. I didn't have a bunch of CDs to learn off of."

Another strong song on Dancin' is "Makes Me Happy," which shows a much different emotion. "That one there is written about Simple Gearle," she said. "The day I actually got Simple Gearle in my hands, that song started to write itself. I went out to the store and bought my first copy of Simple Gearle. I went out into the parking lot and tore the paper off of it. On the way home, I started writing it."

Earle writes about what she's experienced in life, but resists the temptation to sensationalize. "I don't write to be offensive," she said. "I'm not out for the shock factor because I respect my peers. We have things that happen in our lives, but I don't go there."

The performer has an accepting attitude toward life's disappointments. She has dealt with giving up a son to adoption after she got pregnant at age 15, divorcing when she was 26, getting involved in drugs, dealing with her own epilepsy and looking after her brother Steve Earle during the height of his drug and legal troubles.

The singer-songwriter is refreshing in her candor. She says she is still learning how to give interviews and doesn't completely grasp the public relations game. "You can't tell me everybody's life is that great," she said. "Everybody has problems coming up." Earle had plenty of them and doesn't try to hide them.

Although she's open about life's disappointments, she is not a bitter person. She says those tough spots make you tougher. It makes her newfound professional success all the more satisfying – and she's not just writing and performing songs. She co-owns Gearle Records with her husband, Mark Stuart. It is a small, manageable family affair that she and Stuart built from the ground up. Son Kyle Mims plays drums for Stacey, and Stuart is a guitarist and vocalist for his wife. Stuart also has cut his own CD on the label. Earle and Stuart plan to release a live CD of duets later this year.

"One advantage of the small label is that I have had to learn everything," she said. "I quit high school the second week of ninth grade, which nowadays would be equivalent to a fifth- or sixth-grade education. I have to go out and research the business – covers for the CD, bar codes, promotion and distribution. I live on the computer. These CDs are in record stores around the world. The computer is my access to the world. You can make 20,000 CDs, but they aren't going to sell by themselves."

In a way, Earle is experiencing the pop music scene in reverse, as she came to Nashville from Texas a decade ago then slowly developed her music career. "As a single mom at the time with two young kids, my dreams were different," she said of her 1991 move to Nashville to be her older brother Steve's nanny. "My dreams were food in the cabinets and my own house. Now I'm 40. My two kids are grown. When I had my first child, I was very serious. I was very aware of my responsibility. I loved my responsibility and I gave them 99 percent, but they're grown now. They still need me, and I'm still there when they do, but I'm 40 and I feel like it's time to move on. I've seen plenty of home and I'm ready for this touring life. I told my husband, 'we're still young.'

"Usually you make a CD and then go on tour to support the CD, but I'm backwards. I make a CD to support my tour."

Earle, a native of Lake Charles, LA ("that's East Texas because Louisiana doesn't really claim Lake Charles") likes touring, perhaps because she attended 13 different schools as a child. The Earles moved around the country because Jack Earle was an air traffic controller. Most of her childhood was spent hopping around Texas. She tends to play intimate venues in places like Boulder, Colorado, Park City, Utah, Palmer, Alaska and Columbia, Missouri. She's down for this year's Merle Festival in Wilkesboro, North Carolina (April 26-29). She has opened for brother Steve Earle and for Joan Baez last fall. She also is going international with Steve Forbert in May. The Forbert tour will take her to England, Scotland and Belgium.

"My mom always put it, 'home is where the heart is,' so where I am that night is home," she says with one of her frequent smiles.

Earle lists Greg Brown, Malcolm Holcomb and the late Townes Van Zandt among her favorite performers. She's not afraid to put Sheryl Crow, Tracy Chapman and Dolly Parton on that list, too. Parton in particular has been an inspiration. "She just makes the whole world grow," Earle says of Parton. "I have to look up to her."

Earle, too, seems to brighten everything around her. She grew up fast and took on a lot of adult responsibilities when was still a teenager. Her resiliency to life's many tough times not only gives her a healthy reservoir of lyrics, but it also has caused her to treasure life's simple pleasures—smoking a cigarette, drinking a cup of coffee and strumming her guitar before sun rise. "My music allows me and my audience to get to know each other," she said.

Earle did have a little help in getting started in the music business because she shares the same last name with her more famous brother. Yet getting a foot in the Nashville door was no guarantee of success. The entertainment world is a brutally competitive business, and Earle accepts her place in that world.

"I hung around Nashville like everybody else," she said. "I wanted that record deal like everybody else, but companies were afraid to take a chance. My age was about to be over the scale. People supported me, but Nashville was afraid to take a chance. I was saying, 'I'm ready,' but lyrically I was weak. I was underdeveloped, but once I improved my writing, things changed. Now folks can relate to my lyrics. I know people who play my songs to their babies, and I even know people who play my songs to babies in their womb.

"My record may never be a No. 1 type record, but that's not what I do. I'm a singer-songwriter. I write my story and some people want to hear it. The best thing about it is knowing that I truly did it on my own."


About the author

David Bulla, a native of Greensboro, N.C., is a graduate student in journalism at Indiana University. You can E-mail him at Percy23@aol.com.