Music Matters Albums
Listen to samples of
music that matters.

Through iTunes
Through Amazon


Issue 15
Issue 16
Issue 17
Issue 18
Issue 19
Issue 20
Issue 21
Issue 22
Issue 23
Issue 24
Issue 25
Issue 26
Issue 27
Issue 28
Issue 29
Issue 30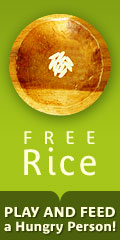 Photo: Mike Devlin


Web page:
Dar Williams and The Green World

Dar Williams interviewed by Ralph DiGennaro
9/00

Dar Williams may sing about not wanting to be another mystery but with the release of The Green World, her fourth CD and third on the Razor & Tie label, she serves up a slew of songs as creative as they are cryptic. Arguably her most "produced" record to date, Williams' familiar lyrical gushes and lilting melodies are very much in evidence despite the onslaught of electric guitars, organ, and various modes of percussion. Here and there, her nimble finger picking can still be heard on quieter songs that perhaps more clearly define the celebrated ethereal side to this hugely talented singer/songwriter.

Williams' lyrics have always leaned toward the more abstract end of the poetical spectrum, leaving them open to speculation as to their meaning and whether they reflect scenes from her own life or those close to her. Her most avid fans often identify with many of her songs and find universal truth between the lines. And while William's subjects can reach the depths of darkness—including suicide and depression—she manages to avoid cliché or cloying self-indulgence. The Green World is perhaps Williams' most sophisticated work to date, a compilation of songs that are cleverly crafted commentaries on the world most of us live in, a wilderness as she calls it, where unpredictability and chaos reign. The Green World may be Dar William's personal roadmap to reality, a diary of lessons learned from life's trials and travails played out in short, yet intriguing stories. In many ways the record is cathartic, with many of the songs reflecting a celebration of survival despite the obstacles. Dar spoke with Ralph DiGennaro about her new record and the creative processes that went into it.


RD: Is The Green World the record you have been leading up to from the beginning, a culmination of sorts both lyrically and musically?

DW: I saw the songs on The Green World as various sculptures, with each having a sculpture-like quality waiting inside. They were then produced the way they were supposed to be produced—with a new production team already grooved by the previous producers. The record definitely feels a little different to me than my previous work. I have a new band, a new relationship with my record label (Razor & Tie) and the feeling on the record is different. The song "Spring Street" on the record is a good case study of the background of Dar's brain while we were in the studio. I gave a short narrative about what I saw in the song—the busy, concrete world of Spring Street Incorporated. I wanted the drums to be somewhat ominous, like the tension emerging subtly in a synthetic world. The band was so good at reading my mind and we got the personality of the song really fast. It was so nice to be on the same wavelength. The never felt tied to a specific genre but were very aware of the context I was coming from. It was all very fluid.

RD: You seemed to have the title of the album decided upon early on. Is there a concept behind it that we've not detected?

DW: I was so enamored of the name and concept of the "Green World" I decided I would shoehorn whatever songs I could into it. What's amazing is that the entire body of work is along the Green World theme. There's a certain reckoning, which has a lot to do with an inner sacred authority. Thank God I wasn't grappling that hard for a title or there might have been a direct reference to God. The songs aren't about God but how we handle a deeper, intuitive authority, how we handle things that are not of men. Ultimately, it's about the Green World out there and not about God or any religious philosophy.

RD: You included the requisite political statement song in "I Have No Right." Does this keep you channeled to Phil Ochs, an early songwriting mentor?

DW: Actually, Phil Ochs keeps a channel to us. I just write songs as they come up. "I Have No Right" is more about a spiritual choice, about a priest sacrificing forgiveness both right and left of the political spectrum. It's also about people emerging from the wilderness to confront a political future.

RD: Do you still think you don't have to live on Spring Street? Wouldn't living someplace like New York City be more advantageous to your career?

DW: A few years ago I went to Bhutan and at the time I thought it worked. Now I think it really worked. When I was there, I was thinking about Jewel. Here I was surrounded by mountains and monasteries and it was all so "other peace" kind of beautiful and what was on my mind was the music machinery. Finally, a voice inside said I am who I am. And I don't think I've ever looked back.

The End Of The Summer album had its strengths and flaws and it found its place, though some have mixed feelings about it. Still, it didn't serve to break my career open. The new album might. But that's for the world to decide. It has hit a big nerve with a small number of people thus far.

RD: What advantages do you see in your move from rural Massachusetts-albeit a college town-to even more rural upstate New York?

DW: Nature is a creative spirit and the place that does that for me is upstate New York rather than downstate. I feel as though I'm ahead of the equation. It was a good ride, but Northhampton sort of got caught up in the next step of the New Age movement, which has become a commodified industry filled with people with no soul. It's become an economic industry like the whole weight loss movement.

RD: Other than perhaps "It Happens Every Day" the album appears to be absent a love song. Was this purposeful?

DW: I'm lucky in that I had two long-term relationships in the last seven years that were really good. Now I have my first house. My network of friends is very strong. I've sacrificed less—the idea of owning a dog, for example seems so bizarre. I mean, the dog would die. But I would love to have a dog.


RD: There is little in the way of outside harmonizing on The Green World and many were puzzled by the fact neither Lucy Kaplansky nor Richard Shindell or the Nields sisters were anywhere on this record. Was this a conscious decision on someone's part to put the Cry Cry Cry project behind you for good?

DW: The truth is I just didn't have the time to schedule anyone for harmonies. There was so much finessing to do and Stewart Lerman was such a perfectionist in getting the right mix and vocal. Besides, the Nields were on the road and Richard was in transition, moving to another country. Doug Plavin and Billie Masters both played on the record and provided some vocals. I just didn't have time to get anyone together and I found that it was just easier to do it all myself. But it is so much fun to have guests in the studio when you're recording. My biggest regret is not having Cliff Eberhardt on any of the songs.

RD: I read somewhere recently where you suggested that perhaps you may not have what it takes, ultimately, for a life on the road. Seems to me you've been traveling throughout your career. Do you see an end in sight for concert touring and what would you do if not on the road?

DW: I would write. Recently I've been writing a screenplay and I got a knot in my stomach: the idea of putting something out there in the world that could be completely mocked or totally embraced. There's something about going into a whole other medium—a dance composition, screenplay, novel, songs for movies or a musical—it's always on my mind. Of course, none of these things are committed to paper. But what I've always dreamed of being is an ambassador for the arts. This is what my true orientation and goals were originally, not me and my guitar sludging through mud at folk festivals. Domestic bliss—it's where my best work comes from, the grounded life I offer in my music. But I want to have kids. I have a timeline for it too— somewhere between 35 and 40 I want to have them (Dar is 33). I can't imagine not wanting children, but I can imagine not ever having them. And you don't have to have kids to have kids.

RD: Some of your fans are not thrilled with your move to electric guitars and traveling with a band and would prefer just you in an acoustic show. How do you respond to that?

DW: I've really had no feedback on "Where's the old Dar." The band is on my side, and while there was a kind of awkwardness in the beginning, ultimately that awkwardness worked for, rather than against us. These are real pros I'm working with and we have the benefit of self-assuredness that doesn't allow us to step all over ourselves. I think it's all going to work out okay. As for the old Dar, I have a muse and she gets pissed off when I pigeonhole myself. She says, "Don't be a slave to a genre."