Music Matters Albums
Listen to samples of
music that matters.

Through iTunes
Through Amazon


Issue 15
Issue 16
Issue 17
Issue 18
Issue 19
Issue 20
Issue 21
Issue 22
Issue 23
Issue 24
Issue 25
Issue 26
Issue 27
Issue 28
Issue 29
Issue 30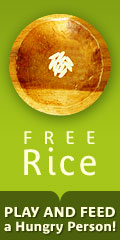 Web page:
"We're doing the gig, and—I would say four or five songs into the set—Van announces over the microphone, "Now we're going to do another song from our new CD that will be out in September. It's called You Win Again. At that moment, I knew that the album was going to come out."—Linda Gail Lewis





"Well, you know, my parents weren't really that strict, because they had three completely crazy children. My sister and my brother and I feel so bad for them, because they had to try to manage three crazy people."—Linda Gail Lewis




































































































































































































































Linda Gail Lewis
Interviewed by Dan MacIntosh
5/01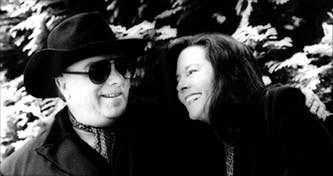 Linda Gail Lewis is Jerry Lee Lewis' younger sister, which meant she had no way of avoiding childhood living under the shadow of a true rock & roll legend. But when another rock & roll legend, Van Morrison, came calling, Lewis was able to prove what she can do as both a singer and a pianist on the duet album they recently recorded together, called You Win Again.

Music Matters caught up with Lewis during one of her rare moments at home in Tennessee. Lewis is very candid about her sometimes-wild upbringing, with her oftentimes-wild family, which also includes cousins Jimmy Swaggart and Mickey Gilley.

DM: So, you're in Nashville now?

LGL: Well, I live in Big Sandy, Tennessee. But in the last seven months, I've been staying in Whales. I live right on Cardiff Bay.

DM: I've been doing a little reading about your career, and I've noticed that you're awfully popular in Europe. Why do you think people there are so passionate about our roots music? It seems as if fans overseas love this music even more than Americans do.

LGL: There's been a really big movement of rock & roll fans, and they have what we call the rock & roll circuit in Europe—especially in the UK. They're preserving the Fifties music, and they're really into it. There are some fans of Fifties music here as well, but probably not as many, and they're not as well organized. The United States is so big and so spread out. But for example, in England and say, Germany—they have fan clubs and stuff. But it's all divided up into different countries. Unless you have a major record company that's going to spend half a million dollars promoting you, you can't even release a CD in this country and have people know about it. So very often, artists will go to Europe and take each country and work a CD. Like, I had a CD in Scandinavia and Norway. I've had one in England. That's worked really well for me during the last ten years.

DM: Let's talk about your new CD with Van Morrison

LGL: Now that's a global release!

DM: How did this whole thing come together? What's the story behind the making of it?

LGL: You know, Dan, it was absolutely wonderful. It is a big break for me to have this opportunity to be marketed by a major record company, with the greatest entertainer and songwriter in the world. I have to pinch myself every day. Is this really happening?

The way it came about is that I met Van in 1993 at a Jerry Lee convention. You know, he's a Jerry Lee fan.

DM: Oh, I guess I could assume so from his music.

LGL: Not only that—he and my brother are really good friends. I met him just briefly in 1993, but it was this last spring when I was over in the UK on one of my many European tours, that we got together for dinner. This happened because a mutual friend of ours, Mac MacElroy, who's also a friend of my brother, has a place called the King's Hotel in Newport, Whales where everybody plays. He invited the two of us to come there together, because I was doing a gig there that night. He said "Let's get together early in the evening and have dinner." That was the first chance I had to sit down and spend time with Van.

We found that we like a lot of the same songs. It was a wonderful experience just sitting there talking about music with him. We talked about all our favorite Jerry Lee songs. And of course, one of his favorites and one of mine is "Let's Talk About Us," which we ended up doing.

I've always been a Van Morrison fan, but when I heard him sing live, it did something to me, and I'll never get over it. I told him, "Hearing you sing in person has changed my life." I didn't know what a great entertainer he is. I didn't know what kind of show he did. I didn't know what his voice sounded like when you're in the room with him. I had no idea how that would affect me. I was just floored, absolutely floored. I thought there was just one really great entertainer in the world, and that was Jerry Lee Lewis! Now I know that there's two! [Laughs]

DM: So it just doubled, the amount of great entertainers in the world?

LGL: I was standing there with my mouth hanging open. Van Morrison has the most beautiful voice I've ever heard in my life. I love to hear him sing, and I hope that for the rest of my life I can hear him sing on a CD or a tape or at a gig. But every day of my life, I want to hear his voice no matter how I hear it. So I just became a much bigger fan. I always had a great deal of respect for him, because he's written some of the greatest songs that I've ever heard.

DM: How did it get to the point where you actually made an album?

LGL: Well, what happened next was Van said "Let's just get together and make some music and have a jam session." I said "That sounds good to me." We met at the King's Hotel once again, and they've got a PA system set up there and we had the band that I'd just played with, The Red Hot Pokers. So Van's singing, like, a couple of blues songs, and I'm playing the piano with him. He's playing his harp and I'm singing, and I thought, "Well, this is so cool. I'm playing with Van Morrison."

The next thing, Van says, "Do you know the words to 'Let's Talk About Us'?" This is because we'd been talking about that song at dinner the week before. I said, "Well, yes," because I do the song. So I wrote down the words to it and Van started singing it. He started motioning for me to sing it with him. So I did. I was doing something kind of like background vocals. But then he'd motion at me again, like, 'No, I want you to sing the whole song.' So at the end of it, I said "Van, did you want me to sing the whole song with you?" He said, "Yes, that's why we're here—to rehearse these duets." [Laughs].

Then I was thinking to myself, "What duets?" I didn't know what was going on, but I thought, "OK."

DM: So he already had the plan, he just didn't bother to tell you.

LGL: He didn't tell me. Then we did "Jambalaya," we did "Old Black Joe," "Crazy Arms," "You Win Again" and it was just going great. We sang so well together.

So the next thing that happened, we were sitting down having tea and he picks up the telephone and he looks over at me and says, "Are you free next Tuesday?" And I said "Yes." And so he calls up his studio and I hear him saying "I need the studio for Tuesday." And then I heard him say, "Well, this has nothing to do with my band. This is Linda Gail Lewis and her band." So I'm flabbergasted. He hangs up, and I said, "Van, are we going to go in the studio and record these songs that we've been doing today?" And he said, "Well, yes." Like, "Of course." I was so excited, I jumped up and I ran over and I gave him a big hug. I know I had tears in my eyes. I said, "Van, I am so excited. And I'll never forget it." He just laughed. He thought that was so funny because I was so excited.

So we went into the studio and we did it. And then I thought, well, maybe nothing will become of it because very often Van experiments, and he just puts them on the shelf and that's it. But I still felt like I was fortunate to have had the experience of going into the studio with him. I was just grateful and thrilled and excited about that.

I came home to Tennessee for three weeks, and then I went back because I had more gigs in the UK. Van invited me to come and have tea out at his studio. He said, "Well, I'm thinking about releasing this for my next album. I'm thinking about putting the other album on the shelf for now, and releasing this as an album." And I was, once again, thrilled. But I still didn't know for sure, because it was, like, he was thinking about it. He said, "We have to have more songs." We started talking about what songs we could do. We went back in the studio and did some more songs. Then Van said, "Well, I can't commit and say that I'm gonna do this album until we do a gig together and see what kind of chemistry we have on stage, and whether or not we can work together." We had to do a live gig.

We did one rehearsal, and we did the live gig, and no one knew what was going to happen. Van's there; his manager's there; Mac MacElroy is there. We're doing the gig, and—I would say four or five songs into the set—Van announces over the microphone, "Now we're going to do another song from our new CD that will be out in September. It's called "You Win Again." At that moment, I knew that the album was going to come out.

DM: It sounds funny the way he operates. It's almost as if he just assumes you'll agree, so he doesn't tell you directly.

LGL: I have told him every day I've worked with him how much I appreciate it, and he knew how excited and how happy the Pokers and I were to be doing anything with him. So he never ever had to doubt for a minute that we would be there in a heartbeat to do whatever—cancel gigs, rearrange gigs. To have the opportunity to do music with Van Morrison is the best thing that ever happened to me and it's the best thing that ever happened to the Pokers.

DM: The impression that I get from people in the press is that he's kind of a difficult guy to work with.

LGL: That's crazy. He's not like that at all. We did an interview together, and it was absolutely wonderful. I didn't have the chance to say anything. I had heard these rumors and stuff that Van wasn't really open to doing interviews, but he did most of the talking and handled himself in a wonderful way. Van is so smart and so knowledgeable about the music—he's very interesting to talk to. I know that he doesn't do a lot of interviews, because he's so very busy. And let's face it, he writes the most wonderful songs. He's written over 300 songs. And someone who's that creative, and into writing, probably doesn't have the same kind of time that, say, I would have. Yesterday I did 14 interviews. Today I'll do 13.

DM: My goodness.

LGL: But Van would never have the time to do that, because he's probably writing a song right now. And he's giving the world this absolutely wonderful music, so I think it's unkind and unfair for anyone to say that he's grumpy. You can't be grumpy and write a song like "Have I Told You Lately That I Love You" or something really wonderful like "Philosopher's Stone." That doesn't sound like a grumpy guy, does it?

DM: No. What do you think is the greatest benefit, and alternately, what is the greatest drawback of being Jerry Lee Lewis' younger sister?

LGL: I guess the greatest benefit is the fact that my brother really loves me and he's been a wonderful brother to me and a great inspiration to me musically. He shared everything he had with his family and treated all of us in the most wonderful way. That's the greatest benefit. And, of course, there's the thing that it makes it easier for me to work because people know who I am and I have a name because of him.

And as far as a drawback, there is the fact that I operate within a big shadow. But that is good in a way, because I have to try harder, work harder and be better than anybody else to succeed. When I'm playing a gig, and about 60 percent of the people in my audience are Jerry Lee Lewis fans, then I'm going to do "Great Balls of Fire" and "Whole Lotta Shaken Goin' On." I've really got to do it, and I've got to do it really well.

And when I decided to play the piano, I had to really work on it and try to come up to the standard of our family. So that is a drawback in a way, because you can't let up for a minute. You've really got to work a lot harder than anybody else. I guarantee you that I've got to work ten times harder than anybody else.

DM: I'm always fascinated by your family and the amazingly talented people that have come out of such a small circle like that.

LGL: It is kind of strange, isn't it? There's not another family like ours.

DM: Have you given any thought as to why so many people, like Jimmy Swaggart, Jerry Lee, Mickey Gilley and you ended up as blood relatives?

LGL: You know, I don't know really why that is. I know that we're different from other families, and this stuff does kind of run in families, because you have Judy Garland and Liza Minelli. But still, this family is different because you have these three men, these three cousins, that came from the same little town, and now, of course, I'll be the first woman to really get any recognition from the family. So there's all four of us, really, coming from the same small place. It's kind of strange, and I don't know what made this happen.

DM: Were you raised in a fairly strict home, as far as a religion goes?

LGL: Oh yeah. All of us, my cousins, my brother and I, grew up in the Pentecostal church. And my mother, and her sisters—one of those sisters was Jimmy Swaggart's mother—and Mickey Gilley's mother, who was my father's sister, and Jimmy Swaggart's grandmother, who was also my aunt, because we're related on both sides of the family— which is another story… I mean, those women got together and they built the Pentecostal church there in Ferriday, LA.

DM: It seems like, except for perhaps Jimmy, you all have had kind of a wild life.

LGL: All of us have (had a wild life). Mickey just has a good press agent. [Laughs] His life has been as wild as all the rest of us, you just don't know about it.

DM: Would it be safe to say that that your wild living was a reaction to the strict upbringing you had?

LGL: It could be that.

DM: You have children, right?

LGL: I do have four.

DM: Did you raise them any differently, based upon your own experiences? Were you less strict, than, say, your parents were?

LGL: Well, you know, my parents weren't really that strict, because they had three completely crazy children. My sister and my brother and I feel so bad for them, because they had to try to manage three crazy people.

When I was 11 years old, I was driving my mother's Cadillac, dating a boy 18, smoking cigarettes—at the age of 11! And I'd sneak out with my sister, Franky Jean, who was only, like, 15, and we'd go out to one of the local bars. And both of us looked old enough to buy drinks.

So my mother and daddy had a really hard time. And of course, my brother was just wild from day one and just running up and down the roads and going to New Orleans and Natchez, Mississippi. And he and his childhood friend, Cecil Harrison, were dating older women that were like, in their forties and stuff, and they were almost like gigolos. My mother and daddy were trying to keep up with them and trying to make sure nothing happened to any of us. I don't know what happened. There must have been something in the water.

DM: But they must have done something right, because, I mean, you're still around.

LGL: I'll tell you what really stuck with me. When I was 39 years old, I decided to start my solo career. I had a lot of people laugh at me and tell me, "You should have done this when you were 20. You'll never be able to do this now." And I have done it. All the things I've wanted to do, I've done. And this project with Van Morrison is like an added bonus. It was a blessing that has happened. But I've been able to do the things I've wanted to do, because my mother and daddy taught us and made us believe we could do whatever we wanted to do, you know, within reason. Obviously, I can't be a rocket scientist. I was never ever really discouraged by what other people said.

DM: Your parents really instilled self-confidence in you.

LGL: Oh they did. They made us believe that we could do it. It never occurred to me that I couldn't do this. You'd think that it's crazy—39 years old, and she's gonna start her solo career!

DM: I've heard many stories about the origins of that piano style associated with Jerry Lee Lewis.

LGL: He got it from inside his own head. He was a child prodigy. When I said in my book "The Devil, Me, and Jerry Lee"—that he just walked up to the piano at age 8 and started playing—one of the critics said, "Oh that's impossible. Ridiculous." But that is exactly what happened. My mother and my daddy were visiting my aunt, who had bought a piano for my cousin. Jerry just walked up to the piano and started to play it. That's when my mom and daddy bought that piano from my aunt. And they really couldn't afford to do it, because we were really poor. Jerry Lee Lewis is a genius. It's like I told Jason D. Williams one time, "Jason don't be too cocky and don't be too happy that you can play some of Jerry Lee Lewis' licks on the piano, because you didn't think of 'em. I can play them too. You can play them. Mickey can play them. Jimmy can play them. We can all play them. But we learned them from Jerry Lee Lewis, who came up with the style. He came up with that style of piano playing, and Mickey Gilley will tell you, and I'm sure Jimmy would probably tell you too, we all learned it from him. That's where it comes from."

DM: What did you listen to growing up? Did you listen to country or gospel or did you kind of mix the two?

LGL: Of course, we listened to a lot of gospel music by being in the church a lot. A lot of that spiritual, kind of up-tempo Pentecostal, music, which is just great. But then of course, my daddy played Jimmy Rogers records and Hank Williams records and stuff like that. We used to listen to the Grand Ole Opry on the radio. So we listened to country music.

And then Jerry would, of course, slip off and go down to Haney's Big House and listen to all the really great black artists like Bobby Blue Bland and Ray Charles, because they'd all be coming from Memphis going to New Orleans, and they'd come through Ferriday and play Haney's. You weren't supposed to go there if you were white. You certainly weren't supposed to go there if you were about ten years old. But Jerry would go down there and listen. But you know, he's one of the originators of rock & roll, so I had the benefit of hearing rock & roll music before it was even born.

DM: Some people have the belief that rock & roll is some sort of an evil.

LGL: If you listen to the lyrics of the songs, it's very sexual music. Because of the gospel influence, you get that spiritual thing kicking with it. It's spiritual and it's sexual, and it's a hell of a lot of fun. Kids were listening to it, and they were going out and drinking beer and making love in the back seat of the car and they were doing things they hadn't done before. This music influenced them to do it. It liberated us. It made us a freer society. And some people would say it was for the best, and other people would say that it's not. America changed with the birth of rock & roll.

DM: In what ways are your kids like you? Are they musicians?

LGL: Well, my daughter that's 21 is a singer, and we're now working on a project with her. My daughter that's 28 is a singer, but she's also a nurse at Vanderbilt Hospital in Nashville. And my eldest son is an outdoorsman. He's kind of like Jeremiah Johnson. He lives out in the country with his dad, and he likes to be outdoors. He's 37. My youngest child is a boy. He's 18 years old. He has a wonderful, normal life, I'm happy to say, because we've kept him in a small town. He's been playing football throughout his high school years. He's a great kid and he's going to college, but he's very talented and has a wonderful singing voice. He'll probably at some point in time get involved in the music business, but I'd really like for him to get a degree first. I used Garth Brooks as an example, and I said "You know, Garth Brooks went to college first, so you should do that." I hope he will.

DM: What kind of music would you say that you do? Are you a rock & roll artist? A rockabilly artist? A country artist, or a mixture of a lot of those?

LGL: I would just describe myself as an artist. I like all kinds of music. I can't even begin to tell you what a wonderful experience it has been for me learning 96 Van Morrison songs.

DM: On this tour that you two did together, did he do a lot of his old familiar stuff?

LGL: Right. I have a new teacher now. And he gives me piano lessons, too. There's a certain kind of style to Van's music, and one day he said "Well, let me just show you." And I thought, wait a minute. You can't play a piano! Then he sits down and he starts playing, and I thought, good gummit, he can play the piano!