Music Matters Albums
Listen to samples of
music that matters.

Through iTunes
Through Amazon


Issue 15
Issue 16
Issue 17
Issue 18
Issue 19
Issue 20
Issue 21
Issue 22
Issue 23
Issue 24
Issue 25
Issue 26
Issue 27
Issue 28
Issue 29
Issue 30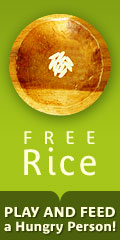 Photo: Mike Devlin


Richard Shindell
By Ralph DiGennaro
2000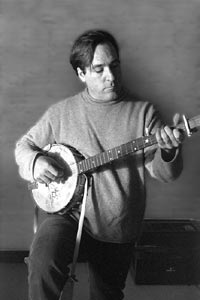 [This update first appreared in Issue 13 of the Music Matters Review.]
Richard Shindell: New Deal, New Album, New Home

Innovative, highly original and occasionally spiritual, Richard Shindell's best songs weave beguiling tales that champion the downtrodden, exalt the disaffected or wax empathetic to those who would reside on society's fringes. Often in doing so he creatively puts to verse topics that expose society's injustices and lay bare the effects of moral deprivation like an open wound. He has a unique ability to morph into the soul of the men and women he casts as narrators of these veritable novellas set to acoustic music. "I write dark songs about dark characters," Shindell says with that sly smile of his that leads you to believe he is only half serious. "It's what you don't know or see in the songs…that's the scary part."

Last year Shindell signed on with Jim Olsen and Mark Thayer's Massachusetts-based, Signature Sounds in an unusual business partnership that allows artist and record company to split all net proceeds. Under this contract Shindell is responsible for the funds necessary to record and produce his albums. Signature in turn puts up the money to manufacture and promote the albums. Shindell retains all rights to the masters, and is guaranteed complete artistic control. "I feel more confident about Somewhere Near Paterson than anything I've done in the past," said Shindell. "I'm confident about the resources that are there to promote it. This may be a smaller label but I feel they can devote better attention to this record than a big company, where it could get lost. In fact, everything is positioned in a way that it hasn't been before."

If initial buzz within the folk music community is any indication, Somewhere Near Paterson is already a breakthrough album, for the artist as well as Signature. High praise has already come from Shindell's core fans, who tend to be extremely knowledgeable and discerning, not just about his work but contemporary folk music in general. They are active and supportive, often as participants in his internet fan club where Signature offered the new record for sale almost a month before its release.

As with his past work, Shindell disavows any knowledge that songs on Somewhere Near Paterson are autobiographical, save for one or two. In fact, he admits to having little patience for much of what he believes passes for folk music today. "There is this diarist strain that really drives me up a tree," he says with surprising candor. "They open their diaries in song as if I even want to read it. Yet there is no time spent on form, symmetry or craft and I have to ask, 'Where is the editor?' There is nothing wrong with telling people how you feel or being a little self confessional once in a while. But it should have an angle, something that distinguishes the song from becoming just inarticulate ranting." Of course, many of Shindell's most ardent followers would like to believe that he is in the details of many of his songs. Shindell admits the melodic and hauntingly beautiful tune "Wisteria" bears a close resemblance to something that happened in his own life. But then again, the song strikes a universal chord with anyone who has left a house behind, only to return and see it changed. "It's out of necessity that I make things up, to entertain myself if nothing else," Shindell says. "In the end how much could I say about myself that others would want to hear? My life is just not that interesting."

Neither does Shindell want listeners to read between the lines of his songs to confirm what they may or may not mean. "It's not a concept record," he begins, "even though my family was from Paterson, New Jersey. But if you consider the Latin word pater, meaning father, with the ending being son, it's safe to say that the title reflects my roots, where I live now and somewhere near it as well. I'd rather not nail it down. I never have liked explaining lyrics and I won't explain the title either, which would limit it to what it means to someone else." Shindell will admit, however, that he likes this latest record better than anything he's done so far. "But that could be simply because it's my latest," he laughs.

"The songs all have a similar kind of symmetry, except 'Transit,' which is a weird story and unlike anything I've ever done before." Indeed "Transit," written in the third person (a rare literary form for Shindell who favors first person almost exclusively), is a kaleidoscopic ride through the hell otherwise known as the New Jersey Turnpike. It's haunting, composed in the Phrygian mode with a descending diatonic scale often heard in ancient Greek music. Pair the odd melody with Shindell's descriptively gushing verses and urgent finale and one is left exhausted just listening. Last Fall, when Shindell began playing the song live, there would be scattered laughter from the audience, which surprised him at first. "People thought it was a joke, a funny song," Shindell recalls. "It isn't sad, it's even optimistic and hopeful at the end, but the song has two parts and they're very different. It's about road rage, and there are things in the first part that anyone with tri-state credentials will identify with, maybe even snicker about."

To help promote the new record, Shindell has begun what he considers to be a major tour. Recently he announced plans to relocate with his family to Buenos Aires, Argentina so that his wife could take an important teaching position, a move that may reduce his already short touring schedule. "This winter I will be hitting all the markets, including the West Coast, the Southwest and the Midwest, all places I hadn't focused on previously," said Shindell. "There are even plans for me to go to Europe, Scotland, the U.K. and France. Because I have a family, it is hard for me to get away for too long. But even after the move to South America, my family and I have made a commitment that lets me tour as much as possible."
---