Music Matters Albums
Listen to samples of
music that matters.

Through iTunes
Through Amazon


Issue 15
Issue 16
Issue 17
Issue 18
Issue 19
Issue 20
Issue 21
Issue 22
Issue 23
Issue 24
Issue 25
Issue 26
Issue 27
Issue 28
Issue 29
Issue 30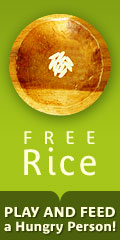 Good to Get, Good to Give!


Here are some outstanding CDs that have recently arrived at MMReview that may be new to some of the people who read this publication. Perhaps you will find something here that you would like to give...or get!

Kate Campbell—Monuments
Cathy Fink & Marcy Marxer—Pocket Full of Stardust
Eliza Gilkyson—Lost and Found
The Hot Club of Cowtown—Ghost Train
The Mammals—Evolver
Dana Robinson—Avenue of the Saints
Chip Taylor & Carrie Rodriguez—Let's Leave This Town



---


Kate Campbell—Monuments
2002, Large River

This album is tangential to Campbell's luminous interpretation of Gospel music, Wandering Strange. The same Muscle Shoals sound is back courtesy of Walt Aldridge's participation and production. Thematically the focus shifts from the music inside the Southern church to the contradictory life outside its doors. Campbell continues her songwriter's journey that parallels the accomplishments of those who are identified as Southern novelists. Her songs all have a powerful sense of place. Her vocals are as rich as ever, with more of a Southern accent then a deep drawl. She savors the lyrics even when they are laced with irony as in "New South" when she sings, "Friday morning I was down at the Starbucks/ Sippin' on a latte with the fat left our/ I had a bagel and a sudden revelation/ I'm finally living in the new south."

As in previous albums, Campbell often champions working people. In "William's Vision" she sings about a man whose life's work carving gravestones achieves a worshipful perfection. "Joe Louis' Furniture" is a beautifully crafted song reflecting on the sad lack of recognition for a man who was perhaps the greatest boxer of all time. The champ's stained and cigarette burned coffee table bought at auction is a poignant symbol of how unfair the world can be.

It is hard to overestimate Kate Campbell's importance as an artist. There are few who choose to dig deeply into the consciousness of their culture and reflect it with such urgency in compelling and accessible terms. The fact that in addition she is a consummate songwriter and performer with a distinctive style marks her as a national treasure.—Michael Devlin


Cathy Fink & Marcy Marxer—Pocket Full of Stardust
2002, Rounder Kids

Picture yourself on in the sixth hour of a long car trip with two children in the car and it's time to put on the dreaded "children's music." That's where I found myself with this album, but to my surprise Pocket Full of Stardust was a big hit with everyone in the car! There is no cloying over-orchestrated pap here, but instead we are treated to guitar, banjo, funky percussion, steel drums and incredibly catchy tunes. The first track "The Rhythm of the World" gets your toes tapping with a steady beat and a vocal "Chicku-chicka" as an accent. A Celtic sounding tune, "The Silliest Dream" describes a subversive method of getting to sleep which includes jumping on the bed and standing on your head that has you singing the chorus before you know it. "Countin' Cars on the Sleepytime Train" is a jazzy ride and "Pocket Full of Stardust" is a sweet folk lullaby. It's about this time that you entirely forget that this is supposed to be for the kids and realize that you won't be stuck in one style for the next forty miles.

We drove on into the night to the sounds of hammered dulcimer, a rainstick, a ukulele, banjo, fiddle, mandolin, harp and the spirited vocals of Cathy Fink and Marcy Marxer. The tunes are so much fun that you don't mind joining in where you can. Before this album I would have never guessed that so many songs about going to bed would hold my interest. This album goes way beyond "good for a children's album"—it's a flat out good listen. Even the obligatory children's chorus sounds great.

By the way, nobody complained when the CD player automatically started over from the beginning!



Eliza Gilkyson—Lost and Found
2002, Red House Records

This is an album for mature audiences. No, it's not dirty, although it sure is sexy. First, there's Gilkyson's dusty alto—bluesy and utterly convincing whatever the material. Then there is the generous helping of love songs that celebrate touch and attraction. It's a sweet thing to listen to Gilkyson sing about such passionate things from a grown-up perspective. The pleasure of this album is more than skin-deep as song after melodic song sink their hooks into your daily tune-head.

Lyrical sophistication is consistent as the tracks shift quickly from a hopeful song of loss to songs of love and redemption. The album is an acoustic feast spiced with dobro and electric guitar in a perfectly produced mixture. Abetting musicians, range from some of the finest studio musicians available to the distinctive backing vocals of Slaid Cleaves and Patty Griffin. This is an album that makes you glad you're not a kid anymore. —Michael Devlin


---

The Hot Club of Cowtown—Ghost Train
2002, Hightone Records

This is an acoustic Western Swing trio that's having a ball. Their sound is almost retro, with upright bass, piano, smooth electric guitar and silky harmonies. The production by Gurf Morlix plays right along with that sound, keeping everything slightly muted. This serves to highlight the most notable attribute of the band—they have charisma! It's like seeing those wonderfully goofy kids next-door heading off to the prom in a classy tux and lovely evening gown. They are the same sweet kids but you just look at them a little differently.

Elana Fremerman and Whit Smith handle the sophisticated lead vocals with ease that makes the often whimsical nature of the lyrics sound oh-so-right. I was especially impressed with Fremerman's "Home." It sounds like a tune Duke Ellington might have penned. I lack the knowledge to describe this technically, but her vocal melody has a really interesting relationship to the chordal structure of the song. This gives it a tightrope feel that goes well with its theme. Another favorite is Whit Smith's "It Stops With Me," which has a distinctly Brechtian flavor and some scintillating fiddle work by Fremerman.

This is a must hear album and a band that I will be sure not to miss live.—Michael Devlin

The Mammals—Evolver
2002, Humble Abode Music

Something that is lost in the preservationist attitudes that often surround traditional songs is the fact that they came from the lives of people who lived hard and sang with spirit. The Mammals play and sing like they fully intend to work up a happy sweat. The album title, Evolver, describes music that has grown up from the folk music of their parents' and grandparents' generation…quite literally. Tao Rodriguez-Seeger is Pete Seeger's grandson and Ruth Ungar is Jay Ungar's daughter. The third member of the band is Michael Merenda who started out in rock and ska bands before discovering the banjo and folk traditions.

They cover a wide array of music from "trad. arr." to Thirties pop, from Richard Thompson to their own compositions. It's all done string-band style, and often played with abandon. Their slogan is "Trad is Rad," and in their hands I can't help but agree. Their own songs sound old-timey but the lyrics are fresh and even a bit rude. Fortunately, their brash style is backed by musicianship that more than does justice to their roots. They are surely not parodying the folk idiom, they are making it their own. Pete Seeger lends the resounding integrity of his aging voice to the spoken word album finale "Industrial Park." The banjo's and guitars are consumed by industrial sounds in a chilling and effective close.

One gets the feeling that The Mammals are just scratching the surface of their potential as a band, and that they just might show up when we all need a song to sing. After all, it is in their blood.—Michael Devlin

Dana Robinson—Avenue of the Saints
2002, Threshold Music

Forgive me if I keep saying the same things about Dana Robinson, but it always seems as though I am in the process of introducing him to the uninitiated. His voice is a pleasant tenor, reminiscent of Cat Stevens. His guitar playing is fluid and melodic, virtuosic without being flashy for its own sake. He excels in producing an acoustic sound that has impact without volume. Whether his albums are co-billed collaborations with Lui Collins, or under his own name, she is usually there as a musical soul-mate. Their albums are repeatedly played when I get them, and always in consideration when I want to take a handful of my favorite CDs on a trip with me. Avenue of the Saints is no less than another great Dana Robinson album.

Each song has a place and date under the song title in the liner notes. It is not the breadth of his travels that impresses, (across the United States plus a stop in England) but the depth. He travels time as well as distance, spirit as well as story. The title track sets him on his songwriter's quest, sleeping in his car by the highway, yearning for the unspoiled places. Banjo, guitar and light percussion create a musical space that is neither bluegrass nor traditional, but seems to grow from each in Robinson's unique style. Into this space he pours beautifully crafted lyrics dealing with towns and rivers, and his personal journey as a musician. This journey is increasingly difficult in a culture that is sinking under suburban sprawl, causing Robinson to ask "What Would Woody Do" in the song of that title. "Hoosac Tunnel" is very much within the idiom of mining disaster songs, yet Robinson's lucid singing makes the years between now and 1867 disappear in this song about the men who died in the building of a railroad tunnel. The album ends with "Talkin' Ditch Weed," a humorous talking blues about the history of hemp.

It will be a while before this one leaves heavy rotation at our house!—Michael Devlin

Chip Taylor & Carrie Rodriguez—Let's Leave This Town
2002, Texas Music Group

Maybe I'm just a sucker for the way a sweet-voiced young woman with a Texas twang sounds singing with a gruff-voiced veteran of the road. If so I've got my fill with this duo on a whole album of duets, but the attraction is surely deeper than that. Chip Taylor (yeah, the guy who wrote "Wild Thing") keeps touring and honing his considerable craft, writing great songs and singing them as easy as most of us breath. Rodriguez' voice is slender and pretty beside Taylor's, but it has an integrity and depth that more than holds its own. She's also a more than fair fiddler, playing just the right stuff at the right time. Their partnership is a new thing, having met at a recent South by Southwest music convention. Rodriguez joined Taylor on a tour, playing fiddle with his band. Audience reaction to a duet she sang with Taylor was so enthusiastic that he started to write more and more songs to sing with her. By the time they came back from the tour they knew that they would be doing an album.

The songs are the work of a man who knows his way around a song. Perhaps he had her voice in his head as he wrote. Maybe she is just a great interpreter. Whatever the reason, it all fits together like a rough hand holding a soft one. There are Cajun influenced tunes, Texas swing, ballads and blues. Moods go from fun to nasty, themes range from spiritual and contemplative to loving and wistful. The production is equal to the material, mostly acoustic, with a couple of tracks given a fuller, string-laden sound. Stellar side-men include Dave Mattacks on drums.

One can only hope that this unlikely couple stays together for a while.—Michael Devlin