Music Matters Albums
Listen to samples of
music that matters.

Through iTunes
Through Amazon


Issue 15
Issue 16
Issue 17
Issue 18
Issue 19
Issue 20
Issue 21
Issue 22
Issue 23
Issue 24
Issue 25
Issue 26
Issue 27
Issue 28
Issue 29
Issue 30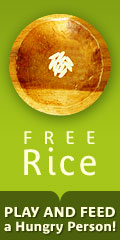 MMReview 28!

Welcome to Issue 28 of MMReview!


If these reviews pique your interest in these albums, please click on the artists' names to visit their web sites. You can find out more about the artists, listen to samples of their music and check their schedules. Some of the reviews have links to Amazon and iTunes so that you can conveniently purchase the music. A small percentage of the purchases made from these links will go to Music Matters to help us defray the cost of this website. I hope you will find this to be a valuable way to discover music that will matter to you.

---
Featured Story: Folk Alley—Worldwide and World Class!
There are other internet folk music outlets, but Folk Alley is clearly the most completely satisfying experience. You would be hard-pressed to find a better-presented content-rich web experience for any genre of music.
---
Reviews: (Click titles to jump to reviews)
Bearfoot—Doors and Windows
Craig Bickhardt—Brother to the Wind
Marc Black—Pictures of the Highway
Dale Ann Bradley—Don't Turn Your Back
Slaid Cleaves—Everything You Love Will Be Taken Away
Catie Curtis—Hello Stranger
Anthony D'Amato—Shades of the Prison House
Cliff Eberhardt—500 Miles—The Blue Rock Sessions
Kirk Fletcher—My Turn
The Gibson Brothers—Ring the Bell
John Gorka—So Dark You See
Joy Kills Sorrow—Darkness Sure Becomes This City
Heather Masse—Bird Song
James O'Malley—Tales To Tell
Red Horse—Gilkyson, Gorka, Kaplansky—Red Horse
Danny Schmidt—Man of Many Moons
Thom Schuyler—Prayer of a Desperate Man
The Waifs—Live—From the Union of Soul
The Wailin' Jennys—Live at the Mauch Chunk Opera House
---

Slipcrackers: (Quick reviews of albums that almost slipped through the cracks, but are way to good to let pass without comment.)
Randy Howard—I Rest My Case
Valerie Rose—Petals of Stone
Tiny Tones—Precious
---
Reviews:

Bearfoot—Doors and Windows
2009, Compass Records



Bearfoot is an Anchorage, Alaska-based band that met while they were counselors at a bluegrass camp for children and teens. They do not consider themselves to be a bluegrass band because as they somewhat jestingly say, they could not find a banjo player among their Alaskan contemporaries. Like many of youthful bands influenced by bluegrass, they have taken some of the sensibilities and spirit of the music and blended it with traditional music and their own perspective as songwriters. The vocals are mostly handled by the newest band member, Odessa Jorgensen. Her voice has a sultry cheerfulness, but if she sang the blues she would sound a lot like Lucinda Williams. The other men and woman provide backing vocals rather than strong harmonies. Garry West's production showcases the band's charisma and musicianship, adding Larry Atamanuik on drums and a touch of banjo from Compass Records' co-founder Alison Brown. If this album is any indication, Bearfoot is a band to seek out and see live! —Michael Devlin




Craig Bickhardt—Brother to the Wind
2009, Stone Barn Records



On first listen, without research, this sounds like a first album by a new artist. The songs have the fresh quality of a writer sharing his thoughts and feelings for the first time. He sings about treasured memories and things that are near and dear. He is unabashedly spiritual and casually reflective. He has the knack of saying a great deal in a few words. His voice is pleasant and familiar, like Dan Fogelberg in a quiet mood. The playing and production of the album is sensational in a non-sensational way. As I listened, it began to dawn on me that Brickhardt is no beginner. It turns out that Craig Bickhardt is a well-respected Nashville songwriter who has been recorded by such talented famous musicians as Johnny Cash, The Judds, Ray Charles, B. B. King and others. He is joined on this album by fine studio musicians and headliners including Beth Nielson Chapman, Janis Ian, Maura O'Connell, Tim O'Brien, Darrell Scott and others. Bickhardt treats us to songs from a mature perspective, such as "A Day Well Spent." "All my days were numbered from the moment of my birth./ It's taken me ten thousand just to know what one is worth. If I gain this wisdom from each casual event/ Then every day it cost me was a day well spent." "This Old House" is written from the perspective of a house being left by the family that grew-up in it. "I remember where the hammer and the band-aids used to be." My favorite song is "Donald and June," about a couple who seemed struggling through a life that was not exactly what they wanted. But the point of the song is profound. "If things were different for Donald and June, then things wouldn't be what they are. Where did they go right and how did they ever come so far?" Fine stuff from a man who is not a newcomer at music or life! —Michael Devlin

Marc Black—Pictures of the Highway
2010, Suma Records
Click cover for Amazon

Have you ever gone to a concert by someone you never heard of, and from the very first note, you know that the artist knows exactly what to do with a song? Such was my experience listening to the first song of this album, "Red Lite," with its leisurely pace that allows Black to wrap his voice around the melody, taking a little extra time with a phrase when it is the right thing to do. This is not unexpected for a man who has been a performing with some of the top names in music for decades. He is joined on this album by the legendary Steve Gadd on drums and Warren Bernhardt. His touring band includes John Sebastian. Oddly, given his productive career, he was a Kerrville "New Folk" finalist in 2009. Black's voice reminds me of Tim Hardin (a friend of his), but his style is relaxed and frequently wryly humorous. The perky "Ooh I Love My Coffee" is getting some notice as is the catchy and topical "I Love You Rachel Maddow," (about the MSNBC host). The predominant style of the album is casual, but the cookin' kind of casual that happens when dedicated musicians get together. A thoroughly enjoyable album from a surprisingly obscure troubadour. —Michael Devlin

Dale Ann Bradley—Don't Turn Your Back
2009, Compass Records




Dale Ann Bradley has been the IBMA's female vocalist of the year for two years running. In terms of notoriety and real talent, that's the inverse winning on an idol-search reality TV show. Bradley is too real for a reality show, with a voice and style as timeless as the "backwoods holler" she grew up in. Bradley's singing is all about the songs, be they spirituals, Carter Family country, bluegrass originals or classic rock. She does not merely do these various songs in "her style," but gives each of them their own musical space. Bradley covers a few Louisa Branscomb songs and co-wrote two. (Branscomb is a well-respected songwriter who has been recorded by some of today's most prominent musicians including Alison Krauss.) Bradley takes Christie McVie's "Over My Head" to the country with help from Alison Brown on banjo, and Tom Petty's "I Won't Back Down" has never sounded better thanks to lively harmony singing from Bradley, Steve Gulley and Roscoe Morgan. Stuart Duncan on fiddle, Tim Laughlin on mandolin and Mike Bub on upright bass round out the top-shelf band. This is a fabulous album, start to finish, deserving of whatever awards are given for such fine things. —Michael Devlin

Slaid Cleaves
—Everything You Love Will Be Taken Away
2009, Music Road Records


This album is more than a wallow in darkness, it's a fearless acknowledgement that, as the title plainly states, "everything you love will be taken away." You may say that is awfully depressing, but you would be hard-pressed to say that it isn't true. This may be the first work of art in the post-optimistic era! Back in the good old days the good guys won and justice was served. This album sets up shop where things don't work themselves out in the end, (a place with a line out the door these days). It's also somewhere that silver linings are irrelevant, but the peace that follows acceptance is gold. Cleaves stops short of spiritual implications as he tells stories of loss that are poignant and real. Cleaves' skill as a songwriter turns these tales into timeless songs with melodies that welcome the listener and phrases that come back to you long after the music is over. His dusty tenor, always haunting, seems to be more relaxed and confident and his work with producer Gurf Morlix is again perfect for the material. Everything You Love Will Be Taken Away... a thought provoking and beautiful work to be treasured. —Michael Devlin



Catie Curtis
—Hello Stranger
2009, Compass Records



Catie Curtis has always been one of the singer-songwriters most likely to break through to popular success. Her songs are catchy and frequently topical. Her voice has always had the sultry octave flip that recently was de rigueur for platinum-selling pop divas. She's been popular with the Lilith Fair audience and her albums are radio-friendly. She's even had her songs featured on popular TV shows and independent movies. After two albums for Compass Records, Curtis has finally taken advantage of the musical opportunities of working with producer Garry West and company. This New England woman sounds right at home with the likes of Alison Brown, Stuart Duncan, George Marinelli and other fine studio musicians who gravitate towards the bluegrass side of Nashville. Some of the promotional material on the Compass website refers to the sound of this album as being stripped down, but that misses the mark. The first track, "100 Miles" makes a strong statement musically with distinctive, innovative contributions by Alison Brown on banjo, Stuart Duncan on fiddle and Todd Phillips on acoustic bass. The sound is refined, but there is a storm of melodic exploration going on here! The A.P. Carter title track, "Hello Stranger," features a duet with Mary Gauthier—a nice contrast of styles and Northern and Southern accents. Darrell Scott lends his ample talents on several tracks with guitar and backing vocals. Don White's "Be Sixteen With Me" is lots of fun and Jon Martyn's "Don't Want to Know (No Evil)" (you may remember the Richie Havens version) has never sounded better or more apropos. Similarly, Richard Thompson's "Walking On a Wire" sounds great in Curtis's voice and West's arrangement. I've had Catie Curtis songs stuck in my head since the mid-nineties, but this album, with its combination of excellent material and virtuoso backing musicians, is in my opinion, her best yet. —Michael Devlin






Anthony D'Amato—Shades of the Prison House
2009




Anthony D'Amato identifies himself as a "21-year-old Americana singer-songwriter from New Jersey." He may be from New Jersey, but he's making the rounds of what's left of the New York folk scene, singing with the slightly British accent that seems de rigueur for Indie-rockers no matter where they hail from. I first checked out his music on his MySpace page and clicked on a one-camera, one-take video of D'Amato strolling through a campus singing "I Know," (a song from a previous album). It's instantly apparent that D'Amato is a scintillating performer. Looking like a time-traveller from 1969 with bushy long hair and wispy beard, he bangs away at a few simple chords and wails on the harmonica and sings the hell out of the catchy song. Shades of the Prison House has many excellent songs, especially "Skeleton Key" and "Hank Williams Tune." The songs are accessible, yet frequently surprising in the way they flip through images and refreshing points of view. The production of the album is a bit of a challenge. D'Amato gravitates towards a minimalist style, even when he is backed by an indie-rock band, which is perfect for his charismatic presence, but too frequently he mucks it up playing with reverb and distortion effects. Don't let that scare you away from this album or artist. He plays with passion and skill, and he's channelling a time when it was not unusual for this kind of music to really matter. —Michael Devlin



Cliff Eberhardt—
500 Miles—The Blue Rock Sessions
2009, Red House Records


Good grief! Cliff Eberhardt is still singing about unrequited love. Gifted with a soulful voice and slide guitar skills, Eberhardt plays the lowdown better than just about any veteran singer-songwriter, but it is his ironic sense of humor that makes you want to listen to these sad tales. Lines such as, "I miss your teasing every time I spill my drink," "These mistakes take some skill," "God's little acre looked bigger on paper" and "Money, money, money can I put my hand upon your knee?" keep a wry smile on your face as you listen. Recorded at the Blue Rock Artist Ranch in Wimberly, Texas, the sound is intimate and relaxed enough to hear all of the nuances of Eberhardt's delivery and the excellence of the musicians. Joel Guzman's accordion playing on several of the tracks is a tasteful second voice. The last track is a thoughtful rerecording of "The Long Road" that brings the album to a hopeful close. —Michael Devlin




Kirk Fletcher—My Turn
2010, Eclecto Groove
Kirk Fletcher plays fat licks on his guitar somewhere between Chicago blues, Hendrix and jazz-funk fusion. There's lots variety with horns and a funky rhythm section. Everyone is capable of blistering playing, but best of all, these guys are having fun! Fletcher has toured with national acts such as Charlie Musselwhite, James Cotton, Pine Top Perkins, Larry Carlton and others, so you know he can play, but know this too—he's got something to say! Whether the tunes are penned by himself or others, his riffs are lucid and satisfying. His "Blues For Antone" will remind you of Stevie Ray Vaughn for its amped-up yet fluid intensity. There are lots of guitar monsters out there, but few who take their music to the level of genre-bending eloquence that Kirk Fletcher brings to everything he plays. Essential! —Michael Devlin






The Gibson Brothers—Ring the Bell
2009, Compass Records



The Gibson Brothers have brotherly harmonies that may remind you of the Louvins. Eric and Leigh are originally from New York's farmlands, oddly their vocals have a twang that reminds me of Jimmie Dale Gilmore. They sing in the midst of a full bluegrass band, the brothers on banjo and guitar accompanied by upright bass, fiddle, mandolin and resonator guitar. Although the playing and singing is excellent, the Gibsons keep their focus on the songs and lyrics. Whether they are playing a rousing bluegrass tune, or a touching country ballad, Eric and Leigh bring something special with their genetically tuned vocal chords. This is a special sound! —Michael Devlin






John Gorka—So Dark You See
2009, Red House Records



If you love singer-songwriters you know why you anticipate albums from the masters—it's for songs like "Ignorance and Privilege." It is one of those great songs that say something poetically, from a unique perspective you may have rarely considered. "I was born to ignorance, yes,/ And lesser poverties/ I was born to privilege that I did not see/ Lack of pigment in my skin won a free and easy in/ I didn't know but my way was paved." A typical criticism of this genre of music is that it tends to be narcissistic, but here is an inward look with that gives a great many people food for thought. Gorka also sings the songs and poetry of others, "A Fond Kiss" from a Robert Burns poem, Utah Phillips' "I Think of You," "Where No Monument Stands" from a William Stafford poem and Michael Smith's "The Dutchman" (with Steve Goodman's somewhat inaccurate second-hand version of the lyrics). Gorka's political commentary manages to be sharp and subtle at the same time in "Night Into Day" ("Some haven't yet paid for last winter's heat/ Labor Day is done and the ends don't meet") and "Live By The Sword" ("They live by the sword, but die of old age"). Gorka's baritone is supported by production so subtle that the harmony singing by such distinctive singers as Eliza Gilkyson and Lucy Kaplansky are anonymous unless you are really listening for them. So Dark You See is yet another beautifully played, thoughtful album in a long career, and surely one of his best. —Michael Devlin






Joy Kills Sorrow—Darkness Sure Becomes This City
2010, Signature Sounds

Joy Kills Sorrow has retained only award-winning flatpicker Matthew Arcara and acclaimed songwriter and bassist Bridget Kearney from their self-titled 2007 release, but their sound is much the same. The most notable difference is that their lead singer, the delightful Heather Masse, has left, joining the Wailin' Jennys and launching a solo career. Fortunately, Emma Beaton's vocals have a similarly compelling quality. The songs are melodic and catchy, taking full advantage of the stellar playing of each musician. Although the band is named for early bluegrass radio station WJKS, bass, banjo, mandolin and guitar subtly play off of each other, weaving elements of jazz and pop into the mix. It is hard to pick out one song or solo that stands out above the rest, but Kearney's bass playing has a band-leading quality and Wesley Corbett's banjo playing is brilliant enough to warrant comparison to Allison Brown. This is a beautifully recorded and produced album from a unique and uniquely talented band. —Michael Devlin






Heather Masse—Bird Song
2009, Red House Records



Coming on the heels of her recent acclaim as the alto voice of the Wailin' Jennys, and regular appearances on A Prairie Home Companion, Heather Masse has released an album of her own material. Her voice is remarkable—pure, yet effortlessly sultry. Her solo work highlights her jazzy side as she sings with a band anchored by the piano and organ playing of Jed Wilson. The combo is the perfect backing for her vocals, swinging deftly as it establishes the moods of the songs. There is a thoughtful quality to most of her songs and her lyrics require close attention to reveal their depth. "Bathtub" is a delightfully sensual exception, as is the honkey-tonking "High Heeled Woman" that follows it. A satisfying and sophisticated album. —Michael Devlin






James O'Malley—Tales To Tell
2009, Arts & Media, Inc.

When I think of James O'Malley the first thing that comes to mind is the sweetness of his voice and the thoughtful gentleness that permeates the man and his music. But when I am actually listening to his music, whether on CD or live, I find his nuanced guitar playing to be quietly dazzling. These truly satisfying talents are at the heart of Tales To Tell. Although several tracks on this album feature full production, it is the way O'Malley tells the "small stories" that defines the charm of this artist. "Crickets," a song about a woman on a midnight trip to the kitchen who is surprised to find a cricket on her foot is a good example. The jaunty guitar and bug-leg rasp of the lyric, "She'll be kickin' it with the crickets, in the kitchen with the crickets" are sure to make you smile. His songs from a mid-life perspective ring true with the ordinary wisdom of experience as in "Open a Window." "Another world another time for me upon a smoother and safer path/ May have taken me further still but not as loved or as quick to laugh." Tales to Tell is tales told well! —Michael Devlin






Red Horse—Gilkyson, Gorka, Kaplansky—Red Horse
2010, Red House Records

Eliza Gilkyson, John Gorka and Lucy Kaplansky are each singer-songwriters with decades of reparatory and loyal followings. If you like this kind of music, you probably have not been this excited since Cry, Cry, Cry (Lucy Kaplansky, Richard Shindell and Dar Williams). If you had impossibly high expectations for what these kindred spirits sound like together, prepare to have those expectations exceeded!
With so much material to choose from, one wonders how they picked the songs. They seem to have been chosen on the basis of their enduring quality, rather than, say, most requested at concerts. Although the songs are instantly alluring they usually require more than one listening to grasp their essence.
Gorka and Kaplansky have long been known for their collaborations with each other and other artists, but it is interesting to hear how well Gilkyson's smokey drawl blends with the trio. She takes the lead with her distinctly grown-up voice on the opening track, Neil Young's "I Am a Child," with the harmonies of Gorka and Kaplansky giving the cover a wistful flavor. On the next track Kaplansky takes the lead on "Scorpion," which is as close to a signature song as there is on this album. John Gorka makes Gilkyson's enigmatic and fantastic "Wild Horse" his own with his understated guitar and the lightest touches of harmony singing from the trio. It's one of those songs that begs to be heard repeatedly. Kaplansky's lead over Andy Ezrin's piano on Gilkyson's "Sanctuary" brings unexpected tears to my eyes. I'm sure I'll seek this song out in some time of need.
"Blue Chalk," "If These Walls Could Talk," "Walk Away From Love," —song after excellent song done with love and skill. Red Horse closes with the traditional "Wayfaring Stranger" a timeless close to an essential album. —Michael Devlin
Danny Schmidt—Man of Many Moons
2011, Red House Records
Danny Schmidt's lyrics flip and fold, exploring and revealing Danny and his subjects. His tenor is soft enough for a touch of vibrato to shiver through, thoughtful and real. His finger-picking is orchestral, establishing melody and rhythm along with memorable riffs. All this is remarkable enough when it is done as well as Schmidt does it on this album, but there is a heart of kindness that draws one to these songs again and again. A poignant example of this is "Little White Angels," with it's chorus "Little white angels, little white pills, free her from freedom and the burden of will. Wash clean the sparrows that lie dead on her sill, watch them all come alive in the end." One could sing these lines from a wryly humorous distance, but Schmidt leaves no doubt how much he loves the woman in this song. Schmidt takes Bob Dylan's "Buckets of Rain" and makes it his own with lush finger-picking and the gentle backing vocals. After several albums and a decade of the troubadour life, Schmidt's songs are full of unexpected phrases and not a wasted word. Perhaps the final song, "Know Thy Place" gives a clue to what keeps him on the road seeking songs and honing his craft. "I've heard them tell you lies, that all that's true's been tried." A true and beautiful album! —Michael Devlin






The Waifs—Live—From the Union of Soul
2009, Jarrah/Compass

The Waifs are original band members, sisters Donna Simpson and Vikki Thorn with Joshua Cunningham, plus Ben Franz, David MacDonald and Mikel Azproz. They have won awards and achieved commercial success in their native Australia playing acoustic music. Donna and Vikki give The Waifs rock band charisma with their sultry lead vocals and harmonies. Listening to this live album, it is easy to see why they are a popular band. Their songs are memorable and catchy, kind of like an unplugged Fleetwood Mac in their prime. The Union of Soul National Tour took place in early 2008. Since then, the band has been somewhat dormant due to a variety of personal reasons, but this album is an example of just how good talented people with acoustic instruments and good songs can sound. —Michael Devlin






The Wailin' Jennys—Live at the Mauch Chunk Opera House
2009, Red House Records



Founding members of the Wailin' Jennys, Nicky Mehta and Ruth Moody along with relative newcomer Heather Masse and fiddler Jeremy Penner recorded this album live at a show at the Mauch Chunk Opera House in Jim Thorpe, PA. While there are many fine single-show live albums, this one is a truly an astonishing accomplishment because of the Wailin' Jennys' style of music. Their hallmark is flawless two and three part harmonies with simple acoustic arrangements that leave nothing to hide behind. Penner's fiddling is so good that it serves as the fourth voice of the group. Pretty close on the singing and playing (upright bass, guitar, harmonica, banjo, accordion, mandolin, violin etc.) would have sounded quite nice, but every last note is perfect, the acoustics are magical and the recording is impeccable. Their choice of material also reveals much of what The Wailin' Jennys are all about. They start with "Deeper Well," a David Olney song that has already been covered memorably by Emmylou Harris. This is followed by "Summertime." Later in the album they cover songs by Gillean Welch and Huddie Ledbetter and arrangements of traditional songs "Bold Riley" and "Motherless Child." They even take a turn at Jane Siberry's idiosyncratic "Calling All Angels." All of these songs have distinct melodies and definitive versions, yet this group adds significantly to the way you will hereafter remember them. They do not take the songs far from the way you have heard them before, but they explore them harmonically and emotionally and play them to their considerable strengths. Although you will first notice the beautiful blend of the voices, the sound is deepened to at least four and five part harmonies by the instruments they play. Their arrangement of "Bold Riley" mixes the voices together with accordion and fiddle to make a truly elegant multi-timbre choir. Their own songs are as strong and memorable as the songs they cover. The only way this could be better is if I was at the show! An essential, classic recording. —Michael Devlin



---
Slipcrackers:

Randy Howard—I Rest My Case
2003, Sugar Hill



This is the third and final solo album from this highly regarded fiddler. He passed away in 1999. This album was originally released independently. All-star help from Jerry Douglas, Sam Bush, Larry Cordle, Roy Husky, David Grisman, Ron Block et. al. Great playing for the sake of the songs! Essential! —Michael Devlin



Valerie Rose—Petals of Stone
2001

I am puzzled to see that this stellar six track EP is the latest solo work available from this wonderful singer. The tunes are traditional Irish and English and although you can compare the overall sound of this album to the Sandy Denny days of Fairport Convention, producer Phil Campbell has helped Valerie Rose create a unique soundscape. For example, the second song, "When a Man's In Love," has a strong jazzy almost reggae bass line that yields gracefully to a lush string section and ends in spacey echos. The next song begins with Roses' lovely voice over a churchy organ that evolves into a rocker with some crunchy guitar. Although this album showcases her singing, Rose shows that she is also an accomplished violin player. Petals of Stone is a rare flower well worth seeking out! —Michael Devlin






Tiny Tones—Precious
2002, Ram-Bam

Tiny Tones is mostly lead singer Susanne Raulamo and guitarist Jussi Raulamo playing covers. Their choice of music includes a truly eclectic selection of folk, rock and singer-songwriter tunes. Although the duo hails from Finland, Susanne sings without an accent. Jussi is fond of the retro guitar sound he gets by playing through an old tube radio. They apply a minimalist approach to "The Water Is Wide," "I Shall Be Released," "Ol' 55," "Bird On A Wire," "Sylvie" and other familiar songs. Susanne's vocals are truly haunting, sounding a bit like Natalie Merchant and Stevie Nicks at times. Their unique combination of stripped-down arrangements and stunning vocals make this an album to seek out. This may be chore because the group seems to have broken up, but CDs are available at their website. Get one while you still can! —Michael Devlin