Music Matters Albums
Listen to samples of
music that matters.

Through iTunes
Through Amazon


Issue 15
Issue 16
Issue 17
Issue 18
Issue 19
Issue 20
Issue 21
Issue 22
Issue 23
Issue 24
Issue 25
Issue 26
Issue 27
Issue 28
Issue 29
Issue 30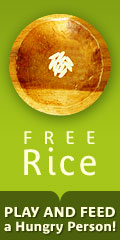 Kim Robertson Links:
Kim Robertson
Dance To Your Shadow
2001, Narada



---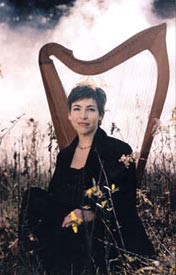 Cross cultural, cross genre reach. Listen with a pop ear you will hear Genesis and Enya. Scholars and traditional music fans will hear a fresh interpretation of lyrics and tunes from centuries past. Celtic harp is the basis for most of the tunes, yet somewhere along the way Kim Robertson and producer Eric Segnitz slip in tabla, tromba doo, mouth music and djembe, and a swell of European orchestral instruments. Even with echoey new-age production, Robertson's vocals manage to sound like a real person singing with real emotion. There is a strong melodic element in this music, perhaps inspired by the graphic nature of the harp itself, with its short to long strings within the graceful curves of the frame. It's all beautiful enough to float with, but Robertson's musicianship never fails to make a powerful emotional statement.

Dance To Your Shadow is the latest of her many albums, following the 1999 release of her first record for Narada, The Spiral Gate. That album is similar in the qualities that make her current release so special—wonderful traditional melodies in a modern blend of influences. The major difference between the works can be seen metaphorically in the cover art. The picture on The Spiral Gate is presented in elegant sepia tones, a step back from the artist, who is looking away from the camera. Dance To Your Shadow shows Robinson in a field of grass, leaning against her Celtic harp, a modern woman smiling directly into the camera. This is a more personal sounding work, in soft greens and earthtones.


The album seems to start simply with the traditional reel "Morning Dew," until you realize that the instrument that has been sounding like a bodhran is revealed to be tablas during a drum and mouth music solo in the midst of the song. The title cut is sexy dance pop, with lyrics that harken back to oral traditions as early as 637 AD. "Mantle of Green" identified as a Napoleonic ballad, features Robertson's gorgeous harp and on a lush bed of woodwinds.

Song after song explores traditional territory with a solid Celtic feel, yet the aural landscape is consistently enhanced by the deft use of diverse instrumentation. The effect is exhilarating. Pieces of non-Celtic origin are equally at home, seamlessly integrated by Robinson's lyrical playing and inventive yet tasteful production. The range of tempo and mood makes this an album that you can listen to straight through and often, discovering new sounds and melodies that lodge in your head all day.

Dance To Your Shadow ends as well as it begins with "Ca' The Yowes/Plough the Stars." It starts as a beautiful Scots air that playfully splits personality into a disco pounding reel with a few bars of industrial sound thrown in for good measure. It's the delightful wink to the friendly smile of the rest of this lovely album.—Michael Devlin
---