Music Matters Albums
Listen to samples of
music that matters.

Through iTunes
Through Amazon


Issue 15
Issue 16
Issue 17
Issue 18
Issue 19
Issue 20
Issue 21
Issue 22
Issue 23
Issue 24
Issue 25
Issue 26
Issue 27
Issue 28
Issue 29
Issue 30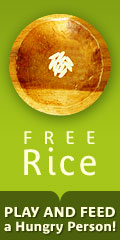 Web Sites:
Ramblin Jack Elliott
The Ballad Of Ramblin' Jack
2000, Vanguard



This album is the soundtrack to a documentary Ramblin' Jack's daughter made about her itinerant folk singing father, and some of this aural document is a little difficult to follow without the accompanying visual work. But Elliot's unique road life still comes through loud and clear in his music. The disc begins with the unmistakable voice of a legendary musician, Johnny Cash, introducing Elliott on his old variety show from the '70s. Along the way, Elliott also duets with Cash (on "Take Me Home"), trades lines with Bob Dylan on something titled "Acne," harmonizes with Odetta on "900 Miles" and also sings the traditional "Railroad Bill" with his mentor, Woody Guthrie.

Elliott has since become a kind of a mentor himself, which was clearly evidenced by his recent involvement in the Monsters of Folk tour where he received much love and respect from his four fellow tour mates: Dave Alvin, Chris Smither and Tom Russell.

Watching these younger singer/songwriters performing with Elliott, you get the impression they were all thankful for the trail he blazed before them. Elliott was symbolically passing the storytelling torch to these eager ones.

Elliott has lived a lot of the experiences he sings about, having become a converted cowboy himself, for example. Without Elliott's work, much of this American tradition might be forgotten. Elliott's songs help tell the stories of the American West, as he performs songs like "San Francisco Bay Blues" and "Hard Travelin'" on this disc. He also sings classics, both new ("If I Were A Carpenter") and old ("Cuckoo").

One is ultimately left with the impression that Elliott himself is a living, breathing classic, and we're fortunate to have yet one more recorded representation of his special talents.

---