Music Matters Albums
Listen to samples of
music that matters.

Through iTunes
Through Amazon


Issue 15
Issue 16
Issue 17
Issue 18
Issue 19
Issue 20
Issue 21
Issue 22
Issue 23
Issue 24
Issue 25
Issue 26
Issue 27
Issue 28
Issue 29
Issue 30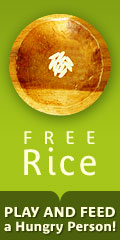 Robert Johnson Links:
Telarc
Various
Hellhound On My Trail—The Songs of Robert Johnson
2001, Telarc



---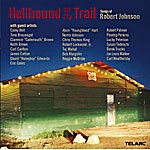 Transcendent, stripped down to the essence, heart throbbing blues are what Hellhound On My Trail is all about. A tribute to Robert Johnson can be fraught with danger. How does someone interpret an artist so seminal and yet, so widely covered? Telarc chose a minimalist approach. Artist and guitar predominate although a liberal sprinkle of harp, piano and rhythm section is applied. The cream of today's blues world gathered, including Carey Bell, Gatemouth, James Cotton, Taj Mahal, Alvin Youngblood Hart, Chris Thomas King, Susan Tedeschi, Joe Louis Walker and Bob Margolin. To leaven this mix of recent stars in the blues firmament, direct links to Robert Johnson like David 'Honeyboy' Edwards and Robert Lockwood Jr. are there to pay and play tribute to the man they knew. The cuts treat Johnson's songs as living, working blues, not museum pieces. They are direct, in your face and true. The diversity of approach, technique and style add to a continual aural discovery and sweetness. Robert Johnson's contribution during his short life was so great as to have completely changed the face of blues thereafter. Not the biggest seller or that well known outside of his home state, his influence continues to reverberate throughout popular music some 60 years after his untimely and apocryphal death. The artists are today's finest and the music is timeless. A MUST HAVE!



---