Music Matters Albums
Listen to samples of
music that matters.

Through iTunes
Through Amazon


Issue 15
Issue 16
Issue 17
Issue 18
Issue 19
Issue 20
Issue 21
Issue 22
Issue 23
Issue 24
Issue 25
Issue 26
Issue 27
Issue 28
Issue 29
Issue 30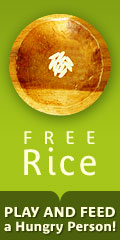 Photo: Mike Devlin





Web page:
Dave Carter and Tracy Grammer
Drum Hat Buddha
2001 Signature Sounds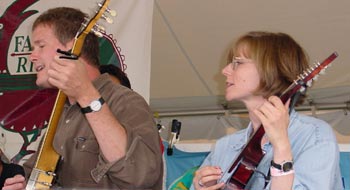 Dave Carter is a master songwriter, poet and dreamer. Whether his songs are narrative or stream of consciousness, they connect even before they are fully understood. He draws images from pop culture and various American subcultures, from truckers to Buddhists, and Native Americans to cowboy singers. Tracy Grammer is an intuitive singer, instrumentalist and Yang to Carter's Ying. Her interpretive skills and musicianship are fully half of what they are as a duo. They inspire each other musically and personally. They are gracious and enthusiastic in live performance and don't seem to have a clue as to how good they are. When you see them at a festival they seem almost giddy to be playing in the company of their contemporaries (and they in turn liken Carter and Grammer to what it must have been like to be around a young Bob Dylan).

Their first two albums, When I Go and Tanglewood Tree are landmarks of poetic lyrics, beautiful melodies, catchy choruses and inviting performance. They take their art seriously, describing their genre as "postmodern, mythic American," but their goal is for it to be accessible. Carter stated in a 1999 interview with Music Matters Review, "…What I'd like to do for country music, for the Texas tradition of music, is something like what Frederico Garcia Lorca did for flamenco music. …The way I approach this is to take the fundamental myths that are inherent in the music of the American West and also the Appalachians, and put them in a more cosmopolitan frame that a lot of people can relate to."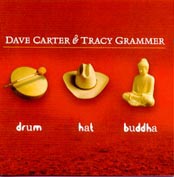 I waited for the release of Drum Hat Buddha with the same kind of anticipation that I once waited for the next Beatles album. When it arrived at Music Matters for review, I played it eight times in three days without once thinking about what I would write. Carter and Grammer have had maturity and vision as artists from the start, so there is not the radical change from record to record that marked Beatles albums, but Drum Hat Buddha is a much different work than their first two recordings. The major difference is in Tracy Grammer's performance. Her vocals and playing have always been compelling, but it seems as if their recent touring has given Grammer greater confidence. The spotlight is on her talents for most of this album and she is dancing and smiling in it. She dashes through the breakneck pace of Carter's songs with room to laugh, and her playing is freer and more adventurous.

The production is a little more pop, most notably on the first two tracks. "Ordinary Town" [RealAudio clip from the Signature Sounds web site] starts with a tricky little chord slide and builds to an infectious chorus. Grammer sings the rapid-fire lyrics and nimble melody with casual grace. Carter shows a strong hand as a songwriter, drawing your attention with the opening line, "Common cool he was a proud young fool in a kick-ass Wal-Mart tie." The images pile-up faster than you can process them and it can take several spins before you get a full sense of the song—which is fine because it doesn't wear thin even if you play it enough to memorize it!

Carter takes the lead vocal on "Tillman Co.," [RealAudio clip from the Signature Sounds web site] a restless tune of shamanistic disaster with biblical imagery. In contrast, the sound is radio-friendly yet distinct, thanks to Grammer's fine mandolin picking to the crisp backbeat. Grammer again takes the lead for one of the more mysterious songs on the album, "Disappearing Man." This is a real departure for Carter and Grammer musically. It has a Beatlesque feel to it, reminding me of "While My Guitar Gently Weeps" in its halting rhythm and "For No One" with its lush strings. There is even a little Lennon-McCartney in the harmonies of the chorus.

The rest of the album visits a variety of styles and genres with splendid results. "236-6132" is a Dave Carter's contribution to the phone number song tradition that also tips its hat to the "Mr. Tambourine Man" school of vertically stacked phrases of identical meter. "I Go Like The Raven" is a frenzied gypsy fiddle tune. "Highway 80" fits a few categories—songs that list towns for several lines, songs where a word is echoed without reverb (…ro-oh-oh-oad) and songs that are sung faster than humanly possible.

Although all of the tunes are masterfully written and performed with impeccable musicianship and style, there is one that for me stands out above all the rest. It is in the praise for mother earth genre, which has given rise to many well-meaning but dreadful songs. "Gentle Arms Of Eden" [RealAudio clip from the Signature Sounds web site] follows a path of joyful evolution from single cell to modern man, to a chorus of, "This is my home, this is my only home/ This is the only sacred ground I have ever known/ And should I stray in the dark night alone/ Rock me goddess in the gentle arms of Eden." It's the history of life on earth in a three-minute song that somehow makes me feel the sentient love behind that process.

There is always the temptation to try to place an achievement like Drum Hat Buddha on the scale of popular music. Dave Carter is not another "next Bob Dylan," and the duo will not fill the empty spot left by the Beatles. Dylan and the Beatles sold records when it was still possible to be excellent and innovative, and part of the popular culture. It will be a long time before we have another "spokesperson for a generation," but it is not for a lack of voices—it is for the lack of an adequate mass consciousness for those voices to resonate within. Dave Carter and Tracy Grammer are voices poised to shake the less mass but very conscious world of singers, songwriters and performers. In terms of this world, Carter and Grammer will rock you in the gentle arms of Eden.—Michael Devlin


---