Reviews
Interviews
Concerts
Facebook
Contact
Issue 15
Issue 16
Issue 17
Issue 18
Issue 19
Issue 20
Issue 21
Issue 22
Issue 23
Issue 24
Issue 25
Issue 26
Issue 27
Issue 28
Issue 29
Issue 30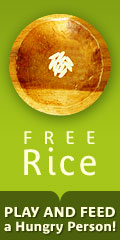 MMReview 31!

Welcome to Issue 31 of MMReview!


If the reviews in this issue pique your interest, please click on the artists' names to visit their web sites. You can find out more about the artists, listen to samples of their music and check their schedules. Some of the reviews have links to Amazon and iTunes so that you can conveniently purchase music. A small percentage of the purchase price from these links will go to Music Matters to help us defray the cost of this website. I hope you will find this to be a valuable way to discover music that will matter to you.

---
Reviews: (Click titles to jump to reviews)

Rani Arbo and Daisy Mayhem—Violets Are Blue
Rosanne Cash—The River & The Thread
Slaid Cleaves—Still Fighting the War
Johnny Clegg—Clegg—At the Baxter Theatre Cape Town—Best, Live & Unplugged
Carrie Elkin & Danny Schmidt—For Keeps
Eliza Gilkyson—The Nocturne Diaries
Steve Gillette & Cindy Mangsen—Berrymania
John Gorka—Bright Side of Down
The Kennedys—West
Maura Kennedy—Villanelle: The Songs of Maura Kennedy & B.D. Love
Pete Kennedy—Heart of Gotham
Moira Nelligan—I Give You Music
Barry Ollman—What'll It Be?
James O'Malley—The Writer Remains
Various—Moody Bluegrass—A Nashville Tribute to The Moody Blues
---
Video:
For the Love of the Music—the Club 47 Folk Revival
---
Reviews:

Rani Arbo and Daisy Mayhem—Violets Are Blue
2015, Signature Sounds

Through five albums and more than fourteen years together, Rani Arbo and Daisy Mayhem have proved themselves to be stellar in terms of musicianship, songwriting (and cover choosing), and vocals. They have also been there for each other through life's ups and downs, responding with some truly joyful, triumphant music. Violets are Blue takes the next step emotionally and musically, in an urgent, tuneful celebration of life. Although they still feature their unique bluegrass flavor on some of the songs, such as James Armenti's "Down By the Water," (you may remember the Cry Cry Cry version) their repertoire has confidently expanded to apply their prodigious talents to other genres. The album starts with a big bass drum setting the beat for Rani's autobiographic "Heart of the World." They hook you with "Walk Around the Wheel," lay down a NOLA groove on "I Love This City," Western Swing "I'm Satisfied With You" (to Anand Nayak's hot licks) and make Danny Schmidt's "Swing Me Down" dance to a Cajun beat with guest Dirk Powell on accordion. If you have been lucky enough to catch them live, you know that these folks love making music together, but even with the strong contributions from each member of Daisy Mayhem, it is Arbo's expressive alto that sets them apart from any other band. For example, "Piece of Land," features a "yodelady" that she does not yodel, preferring to hit the notes in a slow, clear, lonesome way. She has penned five memorable songs for this album but there is one that is more like sustenance than just a song. "Sweet and the Bitter" speaks of profound joy and grief, sometimes in the same line. "Tell me how to say goodbye, to a momma and a daddy who held my head up high." As Rani sings of things personal to herself, the depth of the contrasting emotions comes through her beautiful voice with a power that skips over sentimentality and goes straight to the bittersweet truth. It's hard to imagine any music lover not falling hard for this album. —Michael Devlin

Rosanne Cash—The River & The Thread
2014, Blue Note

In the first track of this album Rosanne Cash sings, "A river runs through me." As a mother, wife, daughter of Johnny Cash and survivor of serious illness, she has a flood of emotional currents to channel into her art. She also has the skill and dedication to meaningful expression that transforms inspiration into resonant music. This is her first album since 2009's The List, a Grammy nominated album of songs from a list given to her by her father. The Southern heritage of her family provides a roadmap for the stories of her past. It is not necessary to catch the references to all of the people and places the first time you listen, because the songs are as catchy as old-fashioned top-forty pop and country songs. One is immediately struck with how well the songs are put together and how one is drawn to the very sound of Cash's voice. Repeated plays reward the listener with sweet turns of phrase and slowly deciphered details. The songs are simultaneously personal and universal, sophisticated yet accessible. "Etta's Song" is from the point of view of Marshall Grant, Johnny Cash's original bass player, who slapped the strings as the trio established their distinctive "boom-chicka-boom" sound. It is Cash's touching tribute to a man who was playing music just days before he died. "I'll make one last rehearsal/ With one foot in the grave." "The Sunken Land" refers to a hard life lived in the area of Arkansas where Johnny Cash was born. "A Feather's Not A Bird" is full of details of Cash's travels, yet it is broad in its appeal. "When The Master Calls The Roll" is a song of newlyweds separated by the Civil War. Its archaic phrasing gives it the feel of a song written long ago, but as with the rest of Cash's songs, it evokes a profound empathy in the listener. Production by Cash's husband, John Leventhal, gives each song a unique sound and mood. The use of strings is very effective in the country tinged arrangements, particularly on "The Long Way Home," where they remind me of Bobbie Gentry's "Ode to Billie Joe." Whether it is the way the songs are linked by Cash's emotional journey to her roots, or the time-tested skill of all who are involved, this album is more compelling each time you hear it. —Michael Devlin




Slaid Cleaves—Still Fighting the War
2013, Music Road Records

Slaid Cleaves is not so much a throwback as he is something that comes around once every so often like a comet or a talent that skips a generation. The last couple of times he came around, perhaps his name was Hank, or Woody. He's a troubadour with a dusty tenor, a couple of trusty chords and a way with a lyric. His website tagline, "Lives in Texas. Writes songs. Travels Around. Tries to Be Good," understates the demanding creed of a dedicated singer-songwriter who listens hard to find songs in the words and lives of ordinary people. Several years ago I remember him saying that he was experiencing a bit of writer's block, but apparently all he needed to do was travel and listen long enough for stories worth telling. The title track, about a returning Iraq war veteran, is sung with straightforward earnestness to a hard-driving beat. "Hard times coming home now, can't get your feet on the ground/ Got some issues, and no one wants you around." "Rust Belt Fields" is from the point of view of an auto worker whose job disappeared when they "shipped the elbow grease/ Down to Mexico/ And off to the Chinese." The songs are topical yet timeless, and the pared-down personal narratives connect with you the first time you listen. One could imagine him on a street corner singing, stopping people in their tracks to nod and see themselves in his words. Sometimes his inspiration comes from reflecting on his own life, as in "Without Her" inspired by the passing of his dog. If you have seen Cleaves live you will know how appropriate it is that he pays tribute to "God's Own Yodeler" Don Walser, complete with Slaid's own sweet modulations. He finds lots of rhymes for Texas in "Texas Love Song" (perplexes, Lexus, multiplexes, solar plexus, Tex-Mex is and text us). "Whim of Iron's" catchy title whimsically captures the determined spirit of a woman who wouldn't be told what not to do. His breakup song (presumably not his breakup) "I Bet She Does," firmly asserts that it's over while managing to subtly suggest regret. Slaid Cleaves is pretty much today's answer to "what would Woody do?" —listening as he travels, writing great songs, keeping the sophistication of simplicity alive as an art form.—Michael Devlin






Johnny Clegg—Clegg—At the Baxter Theatre Cape Town —Best, Live & Unplugged
2014, Appleseed Recordings


The son of an English father and Zimbabwean mother, Johnny Clegg acquired a passion for African dance and music as a young man growing up in Zimbabwe, Zambia and South Africa. The fruit of this passion is crazy catchy, foot tapping, body moving music. On this album, Clegg and his band, though somewhat unplugged, crackle in synergy with the live Cape Town audience. The bass drum beats like a quickening pulse, the guitar weaves its way in a tangy African tuning and resonant voices chant Zulu choruses, while Clegg sings in Zulu and English in a charismatic voice like an earthier version of Sting. The lyrics are political rather than personal from a Western perspective, but the end of apartheid and the struggle to reverse its damage are deeply personal to South Africans. Themes of liberation and celebration of identity are still relevant to people who live in a place where many people are desperately poor and the very real threat of violence lurks in many streets. From the slow triumph over adversity comes music that is hopeful and joyful to its core—and irresistible no matter the life you listen from! —Michael Devlin
[Tragically, one whose beautiful vocal harmonies have graced this band since 1992 has succumbed to a violent death. Bongani Masuku, Clegg's long-time backing singer was shot to death in a street robbery in Johannesburg on May 17th, 2014 after the band returned from the US leg of a tour supporting the debut of this album. One cannot help but feel that the spiritual nature of the lyrics and chanting melodies have anticipated this tragedy, as Masuku helps to provide his own musical epitaph.]




Carrie Elkin & Danny Schmidt—For Keeps
2014, Red House Records

Carrie Elkin and Danny Schmidt each have a very distinctive voice and style. Elkin has a strong dusty alto with a light twang, Schmidt at times reminds me of Neil Young, but down about an octave with a whispery edge. They don't seem to co-write, as each are credited with five songs on the album. They take turns singing lead with the backing of the other, rather than performing duets or strong harmonies. Although they give each other creative space, more than anything else, this album has a genuine sweetness that comes from the chemistry of these dedicated singer-songwriters. Schmidt proposed to Elkin on-stage at the 2013 SXSW festival, singing "Kiss Me Now." (See http://www.youtube.com/watch?v=FQjybzFjzco to hear them tell the story.) This song and "Two White Clouds," (in which cloud shapes have "big round bellies and baby's feet") are proof that happy love songs can be sophisticated. The philosophy embodied in the line from Schmidt's "Company of Friends," "I believe in living smitten," captures the shared ethos of these artists. Elkin's rendition of this secular hymn is a memorable high-point of the album. Schmidt returns the favor, covering Elkin's sweet country waltz, "Swing From A Note." It's easy to like this music and to wish the duo the very best together! —Michael Devlin




Eliza Gilkyson—The Nocturne Diaries
2014, Red House Records
Click cover for Amazon

In the liner notes Eliza Gilkyson states that, "The songs that come in the night are very different than the daylight songs. Usually the big themes crop up in the dark, thoughts of mortality, the state of the world, the plight of mankind, ones failures, losses and fears…." Not exactly unusual territory to which she applies her consummate musicianship, expressive vocals and songwriting and production skills."Midnight Oil" states the optimistic but practical theme of the album, "It never will be paradise/ It never will be bliss/ But love will make it worth the price/ Even in times like this." Perhaps the nighttime musings have served to give Gilkyson an appreciation of her place in the parade of generations, pondering what lies ahead for her children and grandchildren in hopes that, "Come tomorrow maybe a new world's born/ When we ride the old one down." In "Eliza Jane," a jaunty, danceable song, she pokes fun at herself for being "so worried about everything." "Fast Freight" finds her singing her father's song with the help of her children, Cisco Ryder and Delia Castillo. Gilkyson is at her best looking out of eyes that others may find uncomfortable. She paints a portrait of a victim of domestic violence in "Not My Home," and in "An American Boy" she inhabits a teenager about to go on a murderous rampage. Although the overriding assumption is that the world is likely to "fade to black," respite from that fact comes from loving relationships in songs such as "No Tomorrow" and "Touchstone." In fact, it is the struggle to see things as they are, to find meaning beyond the inevitability of our path and to appreciate the truly valuable and beautiful things in life that gives The Nocturne Diaries a feeling of vitality and a sense of purpose. So, when the grateful chorus of "All Right Here" comes around, "And tonight I confess/ I am forever blessed…" it is far from out of place. —Michael Devlin



Steve Gillette & Cindy Mangsen—Berrymania
2013, Compass Rose Music
Click cover for Amazon

Steve Gillette and Cindy Mangsen (married for a long time, different last names) present Berrymania, fourteen songs by Lou and Peter Berryman (divorced for a long time, same last names). Funny world. Funny songs too. Lou and Peter are hard to describe when you are trying to recruit friends to go see their show. They're your basic guitar and (gasp!) accordion, Wisconsin baritone and soprano middle-aged singer-songwriter duo. What's so special? Their songs are witty and original and seemingly inextricable from their personalities and perfect comedic timing. How could Steve and Cindy possibly do their songs? In their own style, of course, with musicianship and personae honed by decades as a performing duo. Though their oeuvre typically ranges from contemporary singer-songwriter to traditional, they can be unselfconsciously deft with a daft song. Gillette and Mangsen make the Berryman's songs their own, broadening the palette of instruments to include banjo, mandolin, harmonica, concertina, sax, clarinet, cello and violin, as they apply their harmonious singing to good effect. The inspired silliness of Lou and Pete has universal appeal, but Steve and Cindy have chosen songs that seem most authentic when sung by touring musicians of a certain age. The album starts with a jaunty Tin Pan Alley version of "It's Better Than That," about the advantages of being a grownup. "Talkin' At the Same Time" is expertly timed in counterpoint and the kind of crosstalk that comes so easily to couples who have been around the odometer, ("My jokes are George and Gracie's"). "A Chat With Your Mom" from 1984 wears well as a hilarious admonishment of the use of the "F word." A recent song, "Now Everything Does," has a wistful romanticism leavened by gentle irony. "Bowling had a special shoe, now everything does/ Most things made me think of you, now everything does." The last track is a live version of the previously inimitable "Double Yodel," in which Steve takes the low notes of each yodel while Cindy takes the high. It's a fitting close to this tribute, which may for some be a double discovery of delightful duos. —Michael Devlin






John Gorka—Bright Side of Down
2014, Red House Records
Click cover for Amazon

Since the 1980s, John Gorka has been singing the songs that get to the heart of many matters, eloquently, thoughtfully and musically. Bright Side of Down finds him at his best, the familiar resonant voice backed with fine playing and brilliant harmony singing by the likes of Eliza Gilkyson, Lucy Kaplanksy, Antje Duvekot, Claudia Schmidt and others. The melodic flow of his lyrics show him still to be a master of the shades and flavors of words, splitting simple phrases into emotions that lean off at different angles. "Time takes almost everything/ Me and time will take my time." His songs reflect the sensibility of one who has lived long enough to view loss in the context of how you spend the rest of your life. "Don't Judge a Life" is a powerful expression of this, with so many emotions pivoting on the memorable last verse, "Don't judge a life by the way it ends/ Losing the light as night descends/ A chance to love is what we've got/ For we here and then.../We're not." Gorka's voice is, as always, expressive, but in particular on this track, one can hear how this song touches him as he sings it. "Honeybee" follows, a charming song written for his children. "Procrastination Blues" is a wryly humorous blues with an ironic sense of urgency. "Thirstier Wind" anticipates the coming spring, as does the last track, "Really Spring," but the feeling is tempered by loss. "In spring some bend to sorrow, the remnants of a grief/ Or maybe just the weight of time on the structures underneath." This deeply satisfying album may be the finest yet by this preeminent singer-songwriter, and if you share a need to regroup, you will find this to be absolutely essential listening. —Michael Devlin



The Kennedys—West
2015

The Kennedys, married and making music together for over twenty years, still seem to be on a honeymoon with their music and each other. Their unabashed enthusiasm for pop rhythms, guitar driven arrangements, and buoyant harmonies make their albums and performances an instantly accessible delight. Much of their sound harkens back to the sixties and seventies (especially when Pete plays the 12-string Rickenbacker or electric sitar), but their sound also flows easily from the Chuck Berry rock of "Travel Day Blues" to the country rock of "Southern Jumbo," to various rootsy places in between. You don't necessarily need the back story of "Elegy" to feel the yearning for their lost friend, but the song commemorates Pete and Maura's friendship with Dave Carter and Tracy Grammer, with whom they occasionally shared a stage. (One such night they worked out an impromptu cover of "Crimson and Clover.") Some of the esthetic of Dave and Tracy's "Post-Modern, Mythic American Music" channels through the Kennedys, whether calling to the beauty of cowboy country in the insanely catchy "West," invoking shape-shifting mystery in "Black Snake, White Snake" or exploring Eastern spirituality to a "Hey Conductor" beat in "Bodhisattva Blues." Pete and Maura have a chemistry all their own, with Maura's outgoing girl-next-door lead singing contrasting with Pete's raspy harmonies, and Maura's rhythm guitar abetting Pete's casually deft guitar riffs. Their sound coalesces around a vibe that tells you they really like each other and the music they make. I can't imagine anyone not liking this album and for those who love classic rock and quality singer-songwriter music, this is an essential listen. —Michael Devlin


Maura Kennedy—Villanelle: The Songs of Maura Kennedy & B.D. Love
2015, Varèse Sarabande

Maura Kennedy's second solo album, Villanelle, finds her turning selected poems by B.D. Love into songs. Husband and duo partner Pete Kennedy plays a variety of instruments, serving the songs without imparting the characteristic aural landscape of The Kennedys. Although one may miss the charm and energy of the duo, Maura has never sounded better. In Maura's work with The Kennedys, one is so taken with her charisma that it is possible to overlook the range and purity of her voice. Hearing Maura on this album sent me digging out an old Renaissance album to confirm a favorable comparison of her vocals to Annie Haslam's. The title track is in the form of a villanelle, a fixed nineteenth century poetic form featuring repeating couplets, just the thing for the chorus of a popular song. To fully appreciate Villanelle, it is best to listen closely, perhaps even reading the lyrics as you do. The effort will be rewarded in the same way as repeated reading of poetry. The lyrics are dense with meaning but not inscrutable. Maura's beautiful voice and melodies delight as one divines the different persona of each song. Musical styles are paired with the moods of the poems, giving Maura a chance to show her versatility. B.D. Love's work in Maura's hands frequently sounds like it was written with a tune in mind. "I'll Be Alone Tonight" sounds like it was never anything but a torchy country song. "She Worked Her Magic On Me" comparing a romantic relationship to that of magician and assistant sounds like it was born in a New Orleans session. (It would make a nice segue with David Olney's "My Lovely Assistant.") The quality of the B.D. Love's lyrics (as well as Maura's vote of confidence) is likely to send you happily discovering more of B.D. Love's work, which includes books of poetry and fiction as well as novels published as Yan Lan. "Fireflies" is the only song written wholly by Maura, as lyrically elegant and beautifully realized as any of the collaborations. A work to savor.—Michael Devlin




Pete Kennedy—Heart of Gotham
2015

Heart of Gotham is Pete Kennedy's solo contribution to The Kennedy's prolific three-album 2015. He wears that Heart on his sleeve as he draws one into his New York City world. His voice is expressive and raspy like Steve Forbert, and somewhat subdued as it is when he sings harmony with duo partner and wife Maura Kennedy. When an artist plays all of the instruments on an album, the synergy of the production can suffer, but Pete makes the jangle of his wide ranging guitar driven rock sound fresh and alive on each track, and surprisingly at home in a place more likely to move to an urban beat. "Union Square" kicks off the New York theme with ringing guitar chords igniting the aural landscape. One Twenty-fifth Street, Second Avenue, the Statue of Liberty, the Times, the Williamsburg Bridge and the Chrysler Building all punctuate the pulse of Heart of Gotham, as Pete Kennedy's optimistic muse flourishes amid the concrete and steel. He drops a lot of names of people whose art was inspired by the City—Ginsberg, Hopper, Cole Porter and especially William Carlos Williams in "Asphodel." Like them, Kennedy tells his stories of New York with his own clearly defined, if eclectic aesthetic. It may seem odd that Pete and Maura have settled in New York City—that their cheerful, compassionate outlook would survive the crush of the City. Yet here is Pete emerging Atlas-like with the Big Apple held over his head on the strength of this brilliant song cycle. —Michael Devlin




Moira Nelligan—I Give You Music
2004

Moira Nelligan starts the album a cappella with "I Give You Music." One can imagine this song wafting from a porch and through a wooded hollow, beckoning musical pilgrims to share some tunes. She sings, "There's nothing quite as strong as the feeling in a song." Though there are titles such as "Two Irish Jigs," "A Reel and a Slide" and "Two Reels," Nelligan is all about the feelings evoked by the strong melodies of the music. Traditional music is alive and vibrant when one pours oneself into it as Nelligan and her fellow musicians do. "Two Irish Jigs" not only dances, but sways and cavorts in the high registers of Nelligan's fiddle, John Maschinot's uilleann pipes and George Norman's mandolin. Nelligan's fiddling at times reminds me of a penny whistle in the way it slides through the sinuous melodies of the songs. Her strong pure voice is the sound of a real woman singing from her heart, effortless as she smooths the antique turns of phrase of the traditional "Johnny Shoemaker." Nelligan's interpretation of Celtic music is flavored by her Southern roots. Similarly, her "Irishish" (her words from the liner notes) cover of Dolly Parton's "Jolene" is at home with the rest of the tunes, and in fact may be the high point of the album. Jaw-dropping virtuosity, heartstring tugging attention to melody and a gorgeous blend of Irish and mountain sensibilities make this an album not to miss. And miss it you might, because Nelligan has turned most of her efforts to her Nelligan School of Traditional Music. She teaches adults and children to play by ear, similar to the way one would learn to speak one's native language. She finds traditional roots music to be perfect for this type of learning, given that such music passes organically from generation to generation. Kind of makes you want to move to Georgia to take weekly lessons! In the mean time, you can still get this album by contacting Decatur CD at 404-371-9090, or email decaturcd@gmail.com. —Michael Devlin





Barry Ollman—What'll It Be?
2014, Blue Colorado Music

Listening to his light tenor voice and well-crafted songs for the first time, you may feel that you have heard Barry Ollman before, or at least, that you should have. Surprisingly, although he has been making music for decades, this is his first album. He starts with "Imogen's Lament," a song inspired by the artistic spirit of photographer Imogen Cunningham. Although she died in 1976, Ollman's song finds her reacting to the contemporary world of cameras in every phone. This song about artistry and change is touching and thought-provoking regardless of your familiarity with Cunningham. The second track "Painting the West," combines influences—a Woody Guthrie painting from 1936 and the work of William Henry Holmes, an archaeologist known for a tryptic illustration of the Grand Canyon. Ollman's interest in Guthrie is anything but casual. He is a noted archivist and collector of Woody Guthrie memorabilia and member of the Advisory Board of the Woody Guthrie Foundation. A phrase in this song (describing the colors of a sweater) captures the essence of Ollman's muse, "simple and true." Ollman's informed points of view would be for naught if not for his talent for accessible, revealing lyrics, paired with engaging melodies. Each track is worth your attention. His vocals and guitar work have an easygoing charm, like the best of James Taylor. Talented colleagues Graham Nash, Garry Tallent, David Amram, Radoslav Lorkovic and others lend support as the tunes segue through a melange of mellow rock influences. The album would be at home in the vinyl era, when a new album was something you kept on the turntable, playing it several times over a number of days, the songs playing frequently in your gray-matter shuffle-mode. —Michael Devlin




James O'Malley—The Writer Remains
2015

You know James O'Malley if you know what it's like to be in love for decades, to work a job to keep your family going while finding a little time to feed your muse. Likewise, James knows you and sings your songs. He weaves narratives in details that convey profound sweetness as if it was an ordinary thing. "Little Gold Watch" is a quintessential James O'Malley song, in which he invites his wife to an anniversary party at work. "Without you there'd of been no me,/ for twenty-five years with the company./ So in your beautiful dress and those sparkling eyes,/ I want them all to see the reason why,/ they could count on me each and every day,/ it wasn't the work, it wasn't the pay." Here is an artist who knows how to take sweetness seriously. O'Malley's melodies catch your attention from the first listen. If "classic rock" was still being invented, "I Could Find You in My Sleep" would top the charts for a whole summer. "The Writer Remains" is autobiographical in that he actually works as a rigger at the Brookhaven National Laboratories, but he sells himself short in this song by merely identifying himself as a songwriter. He is an accomplished finger-style guitarist whose singing will remind you of a genial Paul Simon and his engaging stage presence makes him a must see performer. The album is produced by Pete Kennedy, who lets the vocals and guitar tell his stories with just a light touch of instrumental support. This is O'Malley's best work yet, but seeing how you and James already know each other, you've probably already decided to pick up a copy of this extraordinary album! —Michael Devlin







Various—Moody Bluegrass—A Nashville Tribute to The Moody Blues
2013, Red River Records
Click cover for Amazon

That's right, the Moody Blues, bluegrass style. Pretty much like seeing a menu item for pudding served al dente, you have no idea what this might be like until, in this case, you have a listen. At one time I was a fan of the Moody Blues (and I have the LPs to prove it!). I remember the ponderous wall of sound arrangements playing havoc with my record player, flinging the needle around in and sometimes out of the grooves. With apologies to those who still love the Moodys, their florid bombast and the local progressive rock DJ's tendency to play "Tuesday Afternoon" every Tuesday afternoon, wore out my original fascination with the band. So it was with some trepidation that I regarded the arrival of this two-CD collection. It didn't take long to realize that this combination is brilliant. The first track, "Lovely to See You" has an inspiring gospel-grass sound, featuring the late Harley Allen on lead vocals. This is followed by Tim O'Brien crooning "Land of Make Believe" with assistance from Alison Krauss. It's like that pretty much all the way through, with the very finest bluegrass musicians giving their all to familiar and highly melodic songs from the psychedelic era. The translation from somewhat muddy progressive rock arrangements to the subtle precise interplay characteristic of bluegrass does wonders for these songs. Tempo and rhythm changes on songs such as "Ride My See-Saw" are more of a reinvention of the songs than mere sprucing up. Even "Tuesday Afternoon," given a pretty faithful interpretation, sounds jaunty with guitars, banjo, mandolin and fiddles. Contributing musicians include Vince Gill, Sam Bush, John Cowan, Ricky Skaggs, Larry Cordle, Lionel Cartwright, Jon Randall, Stuart Duncan others including the Moody Blues themselves. After listening to this fine collection a few times, it will be hard to hear these songs in your head any other way but bluegrass style. —Michael Devlin

Note—this set combines two previously released albums in a single package.



---
Video:
For the Love of the Music—the Club 47 Folk Revival
2013, Ezzie Films LLC
Click cover for Amazon

This documentary tries to capture in a couple of hours, the story of a place that funneled, channeled, inspired, befriended, encouraged and gave an audience to an eclectic mix of musicians. It's a big story, about a place and inevitably the times that were "a changing." The film starts with the early days of the club when the founders, Joyce (Kalina) Chopra and Paula Kelley, presided over the Cambridge branch of the folk revival, with Joan Baez blossoming before their eyes. People came and listened, brought guitars and friends, played into the night in the club basement and wandered off to continue playing. Eric Von Schmidt and others discovered the work of legendary blues masters such as Son House, Reverend Gary Davis and Mississippi John Hurt and brought them to play at the club. Although the management of the club changed over the years, Club 47 was always known as the place to go to experience music that was true to the roots that inspired it. The pigeon-holes that may have given other venues their identity were meaningless in a place that hosted the likes of Doc Watson, the Chambers Brothers, the Staples Singers, Bob Dylan, Jim Kweskin, Tom Rush, Judy Collins and so many others. The film features many of the key figures in Club history reminiscing about their time on the scene. They share a feeling that the club was a focal point of a movement and a place for like-minded people explore and create. Several mentioned the connection of the music to the great issues of the day, the Vietnam War and the struggle for Civil Rights. Not only was the music important, but it was also important to take a stand and be involved. Their idealism had not only the naive enthusiasm of youth but the urgency of effective action. Songs became the lightening rods of popular political struggle. Although, as a culture, we no longer seem to have the attention span necessary to sustain an artistic movement that brings about significant change, this film points hopefully to the latest incarnation of the venue, Club Passim, which itself could be the subject of its own documentary, considering how it has nurtured a few generations of nationally touring (if under the radar) singer-songwriters. Club 47 closes in the present with Hayley Reardon, a teenager somewhat dwarfed by the big blond guitar she plays. She sings "We could all save each other if we just stand together," lyrics that could become an anthem if a movement were to rise up singing. —Michael Devlin